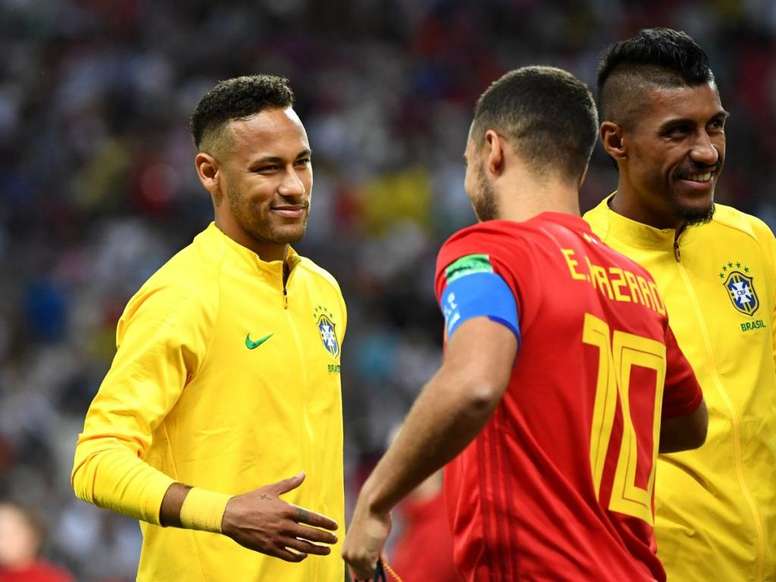 Marcelo chooses between Hazard and Neymar
Eden Hazard is an incredible player with a lot of quality, much like Neymar. Ney has qualities to be in the world's "top 5", he is amazing. You can't compare them really, but if I have to choose, I think Neymar is a better player", stated the left-back for an interview to "Da Sola".
In order to justify his answer, Marcelo insisted on Neymar's qualities: "Neymar Jr is an unpredictable player, very difficult to control. When the defender has imagined a move to anticipate, he has already thought of another ... and so it is impossible to defend".
Moreover, the real Madrid defender also made sure to leave the doors wide open for his compatriot: "Having Neymar in Real Madrid would bring us immense pleasure. Neymar is a great player and Real Madrid always has to do everything to bring the best players in the world."
"His past at FC Barcelona wouldn't be a problem. Once we were in pre-season and, as he's a friend of mine and Casemiro's, so he came to Real Madrid's dressing room. He came in, said hello and I talked to him. No football. When the match is over, the rivalry is set aside," he added.