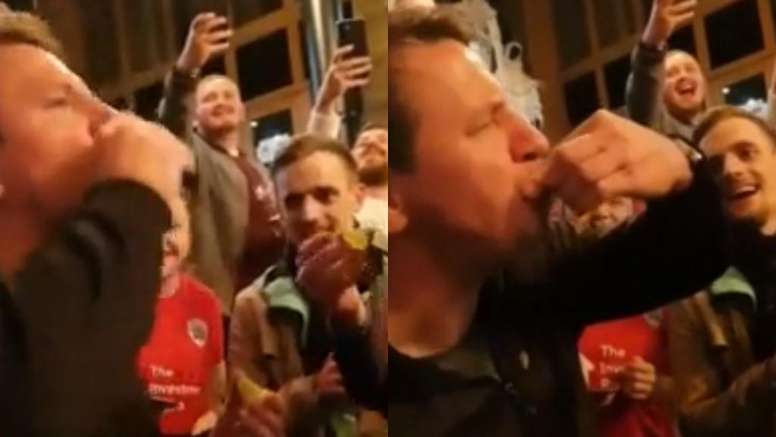 Manager sacked and invited to drinks by his own fans!
There are many cases of fans not agreeing with the decision made by their club's board. One of those was in the Championship. Barnsley are struggling and in the relegation zone, but the supporters think highly of him.
The coach also loves the fans so when his dismissal was announced and he was asked to join the fans in a town centre pub, he accepted the invitation. He was like another fan and took advantage to drink alcohol with them. That said, in moderation.
In a video on Twitter, you can see the ex-manager drinking a shot of Tequila and then biting into a lemon. Those present were laughing and filmed the moment on their mobiles.
In another image, he is holding a beer. It was an unusual way for a coach to say goodbye to fans who have been with him since the beginning. The night will be remembered by many for years to come.
October 9, 2019