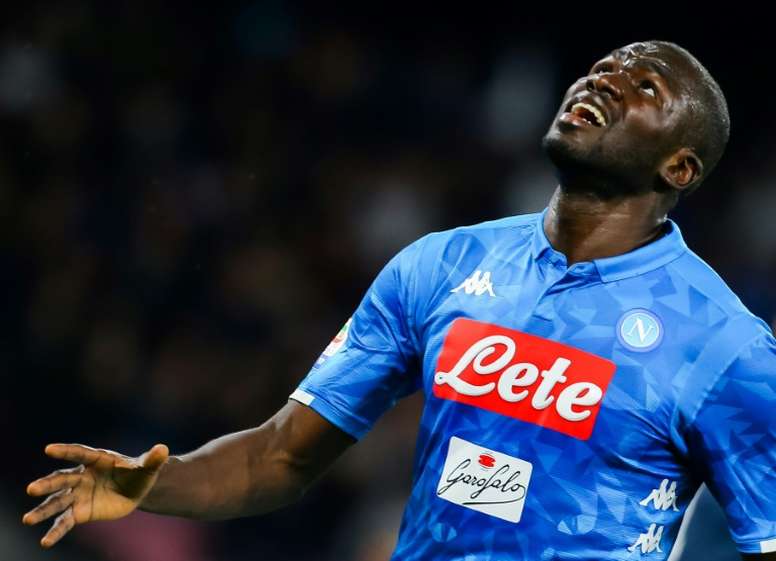 Man United make 60 million pound bid for Koulibaly
Manchester United have reportedly completed a deal to sign Napoli centre-back Kalidou Koulibaly, in a transfer that could cost them around 60 million pounds!
The player has also been linked with other Premier League teams, such as Tottenham and Arsenal, but United appear to be the favourites, ahead of their Premier League rivals.
However, the 28-year-old is not expected to join until the summer. Koulibaly has been at Napoli since signing from Genk in 2014 and immediately established himself as an ever-present in the team, impressing in both Serie A and the Champions League for the Italian club.
He appeared to be happy at Napoli, saying that it was his "home", however Napoli are struggling financially, which may explain why they have to sell him.
This news will be popular with United fans, who have wanted another quality centre-back to help Maguire out, who is known as the world's most expensive defender.
His presence would give United a huge boost at the back, with the Senegalese international one of the most sought-after defenders in European football.
Italian journalist Fabio Santini broke the news, and speaking on the TV show Il Processo he said: "Napoli will sell Kalidou Koulibaly to Manchester United for a figure of around 70-75m euros. It seems all done. Naturally, such a deal will be closed only in June and certainly not in January in the winter transfer window."