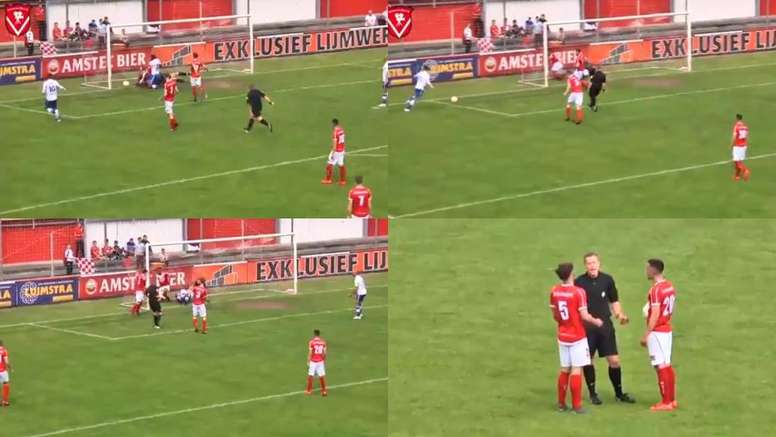 Madness in Holland: a referee scores a goal!
It was 3-1 to the home team. Then the referee got himself on the score sheet. He went into the area to get close to the action.
The ball landed at the feet of the official, who accidently sent the ball into the back of the Harkemase Boys net. A completely legal goal.
The law states that if the ref touches the ball, he must be considered like a post. And if that means the ball goes into the net, then so be it. The goal counts. However, we may not see this happen again as from next season, this goal would not count and it would be a drop ball.
An incident which has not taken long to go viral. In the end, the game finishjed 4-2 to Harkemase Boys. The referee's goal was not enough for Hoek.
May 25, 2019