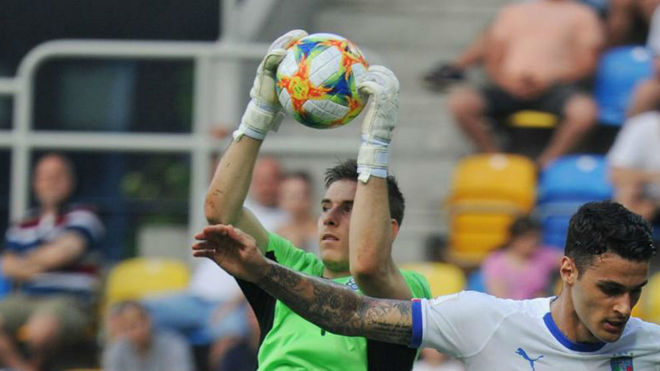 Lunin seeks glory before the opportunity of a lifetime
Andriy Lunin has been living through all kinds of emotions for just over a year now, when his signing with Madrid was confirmed. The young goalkeeper switched Ukraine to Spain, where he has been on loan at Leganes this season.
He was not an undisputed starter, but he did have time to show off the qualities that led Madrid to pay 8.5 million for him.He has earned the Bernabéu's trust and next year he will be the second goalkeeper of the first squad.
He will be, without a doubt, the great opportunity of his life, which he will face after the great final of the World Sub 20, that this Saturday competes the Ukrainian Selection against the Korea of the Valencia player Kang-In Lee.
Lunin has been essential for Ukraine to reach the last game, even stopping a penalty. His solvency and reflexes are astonishing, and he will no doubt show his goalkeeping skills at Real Madrid.