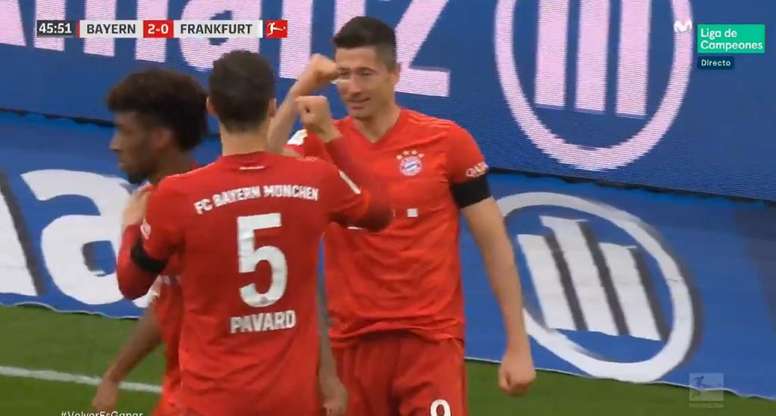 Lewandowski on target again: 27 goals in 27 matches
Robert Lewandowski cannot stop scoring. The Polish striker, after hitting the bar in the first half against Eintracht Frankfurt, made it 3-0.
Lewandowski made it 27 goals in 27 Bundesliga games. That is not all as the Pole has played 25 games so he has an average of more than one goal per game.
On this occasion, the Bayern Munich striker only had to knock the ball home. Kimmich opened to the right where Muller was who volleyed a pass to Coman.
The Bayern footballer let the ball bounce once before playing it first time to the edge of the six yard box where Lewandowski got his name on the scoresheet.
Frankfurt had already received a warning sign when the Pole hit the crossbar with a powerful effort. Not even an arm in his face prevented him from scoring again in the Bundesliga.
With this goal. Lewandowski goes level with Ciro Immobile in the Golden Shoe race. Both are on 54 points after scoring 27 goals in the Bundesliga and Serie A respectively.
May 23, 2020