"Isco? There are many we could sell"
"The Cristiano situation cannot be changed. He has gone, but we can bring others and they will not do the same as what he did. That's life, he did great things for this club and we were delighted. Now is a different period. I am tired of talking about the same thing. We are not going to win anything and we will try to end this season in second," said the Real Madrid coach.
Zidane wanted to speak about the team's current situation rather than the whirlwind of speculation: "The players don't know what is going to happen. I haven't spoke to anybody, there will be time later on. There are seven games left. There are players which are going to stay on, of course, but I am not going to tell you who.
Nevertheless, the French manager could not avoid questions on Bale's future, who English media say will return to the Premier League: "There are seven games left. We will see later how we are going to play, we will try new things and I count on Gareth."
He was more direct when asked about Toni Kroos: "He is a fundamental player. He has been here five years and he has done very good things. He is a very good player, calm and the pressure doesn't get to him. I have always liked him. Other people will be spoken about as well and everyone is important, but there will be changes. Things will be known at the end of the season. In the end, we will see the changes and those which are going to stay, but that doesn't change what I think of Kroos. He is very good and I count on him."
Nevertheless, Zidane admitted that Madrid will have to try and sell players in order to sign others: "Isco? Here there are many players we could sell and make money from. Isco is an important player and I like him. We will see what happens. I'm not going to tell you anything else."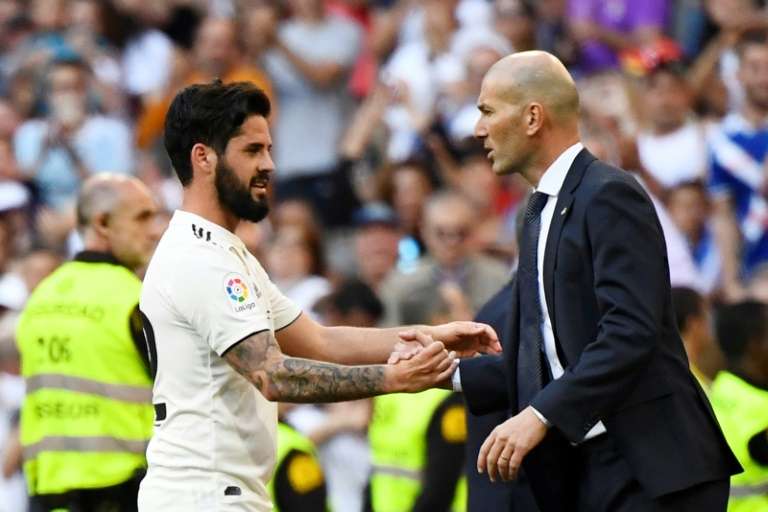 In the case of Marcos Llorente, the Frenchman hinted at a possible loan spell: "We will see if he is here next year. I have known him for a long time and he is always improving. The only thing is that now he needs to play more. That will do him good. When he was at Alaves he played continuously and had a phenomenal season."
Likewise, in the meantime, Zidane took advantage to praise Benzema publicly: "Benzema can play with everyone because good players are like that. He is not a pure number '9' because he can do many things. He scores like a number '9' and he links up with the rest."
In terms of injuries, the Frenchman highlighted: "Kroos has gastroenteritis, he has not been able to train. Courtois doesn't feel well, it is not just one issue, but two or three. He recovers from one thing, but gets worse in another way. It is better not to risk him. Vinicius is young and I want to get him back before the season's out. He is good and he is now training on the field and shortly he will be working with us."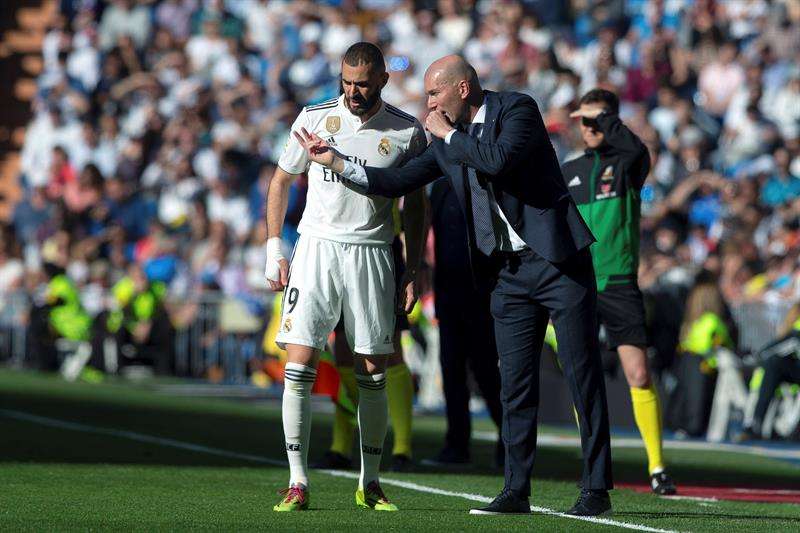 "It has been a long week with lots of training sessions and we have been able to work well. The week we had three matches, we could not work so much. No one hides here. Everyone wants to play and train and although it is difficult to play without any kind of motivation, it is important to finish second," he added.
Furthermore, Zidane admitted that he is still hurt by the Copa del Rey elimination against Leganes: "I was very bad, it was a failure. It was a very painful defeat after winning the first leg. I didn't like how we lost that day. Leganes want to win. They are having a great season, they don't concede and they play well. I expect the best Leganes performance and we have to play very well to take away the three points."