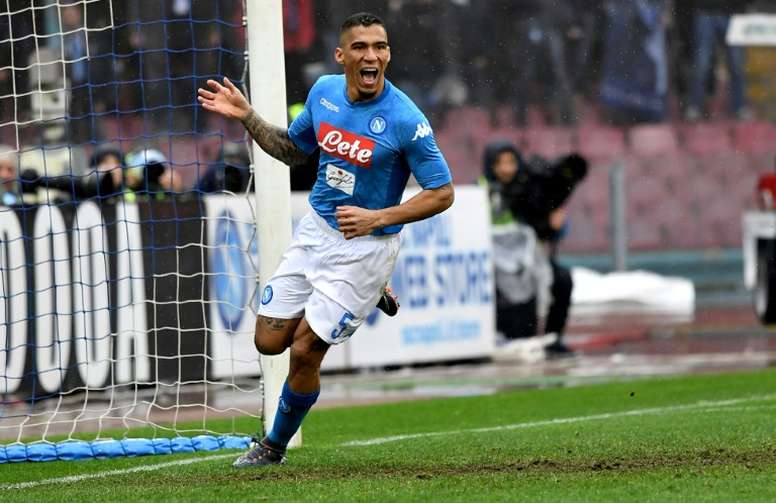 Inter considering offering Matías Vecino to get Allan
After the defeat to Bologna and the final goodbye to the title race, Conte is preparing to purge Inter's dressing room.
The coach wants committed players and there are many who are on the starting blocks after failing to meet his expectations. He would also like to renew the midfield, among others, with a man who combines muscle and talent.
Thus, according to 'Tuttosport', Allan has been linked with Inter again, as he fits the profile of a midfielder that Conte is looking for and the Milanese club is already thinking about how to face the operation.
The 29-year-old Brazilian international has lost his place at Napoli this season, so he could be looking forward to going to Milan.
Allan, who began his professional career at Vasco da Gama, spent three seasons with Udinese before arriving in Napoli in the 2015-16 season. In total, he has scored ten goals and given six assists in 206 games.
The Azzurri are asking for between 35 and 40 million euros for the player, which is why the Inter board is considering making an offer that includes Matías Vecino (28). The Uruguayan, who is not indispensable to Conte, arrived at the club in the 2017-18 season from Fiorentina.