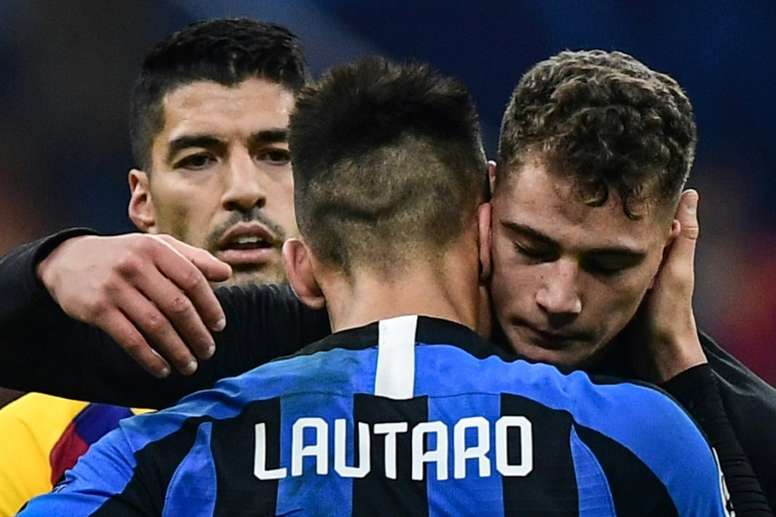 "If Lautaro wants to take another path, we'll evaluate it"
Barcelona wants Lautaro Martínez to replace Luis Suárez and the match in Milan was a first approach between the two teams. And although Inter wants to keep the Argentinian at all costs, they understand that the footballers' will comes first, as Sport Mediaset reports.
After the match, which meant the elimination of Inter from the Champions League, Inter's general manager could not confirm or deny Lautaro Martinez would be staying in Milan.
"We're Inter Milan and we don't necessarily have to sell to anyone. We want to grow up with important young players like Lautaro and Lukaku. If he wants to continue with us, we'll be happy," said Marotta.
"At the moment he's with us but, as we all know, destiny belongs to the minds of the players. If Lautaro wants to go another way, we will assess the situation," Marotta said.
Vidal was also at the table
Lautaro was not the only name that appeared in the conversations between the clubs. Marotta himself spoke in 'Sport Mediaset' about Inter Milan's interest in Arturo Vidal.
"Vidal is a great player, a warrior, he would be good for us as for other teams," said the general director, who transmitted Inter's interest: "He is in our list of desired players, but Barcelona will hardly deprive itself of him."