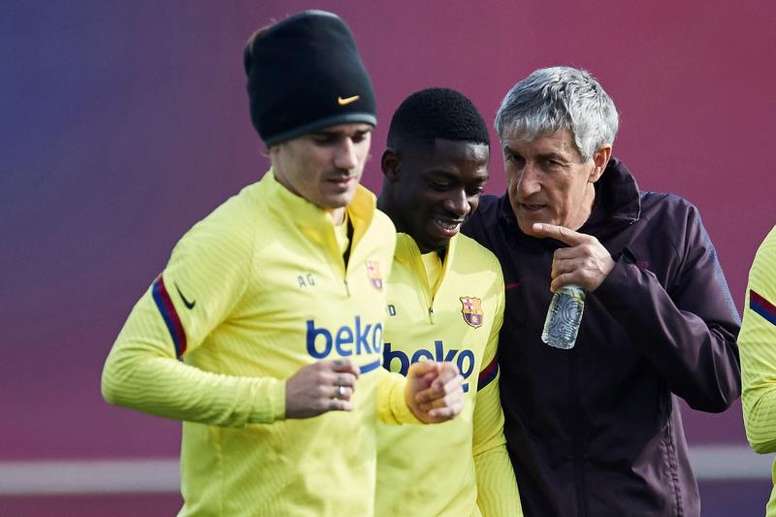 "I will talk to Griezmann, but I will not apologise"
Griezmann was again on the bench in a Barça match. Or in the stands, rather. But this time, it wasn't just any match: it was a Barcelona-Atletico, against his former team no less. And now, Quique Setién had to give his explanations for not using the Wolrd Cup winner for such an important match.
"It's true that I should perhaps not have taken him out. I didn't want to humiliate him. I understand it's a tough decision and I'll talk to him on Wednesday. I will not apologise because I think I did the right thing and it is normal that he is upset and I, hurt by him," said the coach in 'Movistar La Liga'.
"He looks good, but they can't all play. You have to decide on one. Maybe it's not logical to take him out in the 90th minutes as I did, but you always think he can do something even though things didn't work out for him," he added.
Setién deepened his reasoning and named several players who, in his opinion, could not leave the pitch to make room for the Frenchman: "Riqui was doing well, Luis Suarez always has to try to have him on the pitch, Leo Messi, the same and it was not easy to find a place for Antoine without destabilizing the team".