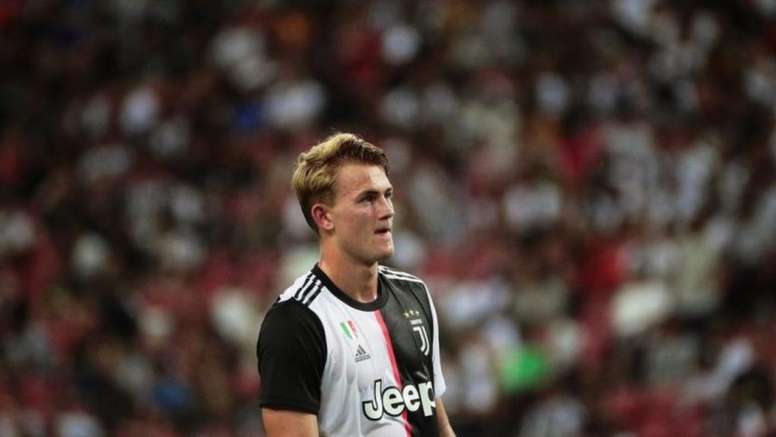 "I entered the Juve dressing room and I felt like a kid in a sweet shop"
Matthijs de Ligt's signing for Juventus was one of the most important of last season. The Old Lady forked out more than 75 million euros on his him and there were very high expectations of him right from the beginning.
But the defender arrived and he struggled initially. His youth meant he had problems in adapting to his first experience away from his homeland.
On the Youtube channel 'Foot Truck', De Ligt analysed how his early days at the club were: "Until then, I had never travelled with my girlfriend out of the country. I had lots of time to think and I decide to go to Juventus in the end. Ronaldo spoke to me and it was a great honour. But it was not he who convinced me to come tom Juventus."
The former Ajax captain revealed that at the beginning he felt overwhelmed by everything at Jventus. "When I entered the dressing room for the first time, I felt like a kids in a sweet shop. Buffon and Cristiano Ronaldo were there. I didn't feel like I could be myself until after a couple of months had gone by," he continued.
Given his price, the Netherlands international was being closely watched and he started poorly. "At the beginning it was difficult, lots of eyes were on me. The negotiations between Juve and Ajax lasted a long time, I arrived later than the others and I had to play against Tottenham in Asia without having trained. After 20 minutes, I could hardly breathe," he explained.
"I was also very unlucky. Even with the national team. I conceded a penalty against Germany. The ball was falling, I looked ahead and the ball hit my arm. I entered the dressing room and everyone was saying to me: 'It seems like you have a magnet on your arm'. He has now got over that tough start and De Ligt is performing at a level similar to that of when he was at Ajax.