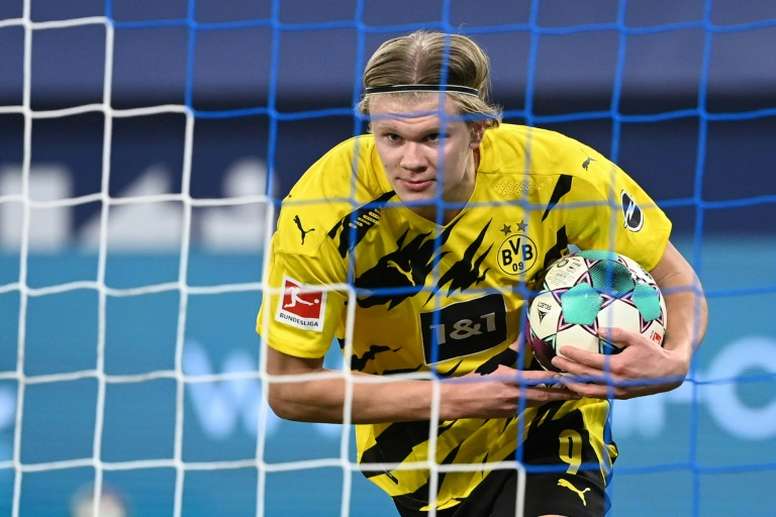 Haaland's demand to leave Dortmund
Summer is just around the corner and even though the pandemic has left big clubs' coffers hard, everything seems to indicate that there will be signings in June. Erling Haaland is set to be heavily involved in the summer window.
Most of Europe is following his progress and the Borussia Dortmund attacker is now thinking about his future. The 'Daily Star' reports that, for him to leave the Bundesliga outfit, Haaland will demand a five season contract and 90 million euros. In other words, 18 million a year.
He has reportedly told clubs this via his agent Mino Raiola. But his departure is not solely down to the player. Borussia Dortmund have the final word.
Haaland's contract at Dortmund runs until 2024. There is reportedly a clause in his contract which allows to leave before that date for 100 million.
In other words, if Real Madrid, Barca, Man City, Man Utd or Chelsea want Haaland, they will have to pay Dortmund 100 million euros. 90 million of it will be used to pay the Norwegian's wages for five seasons.