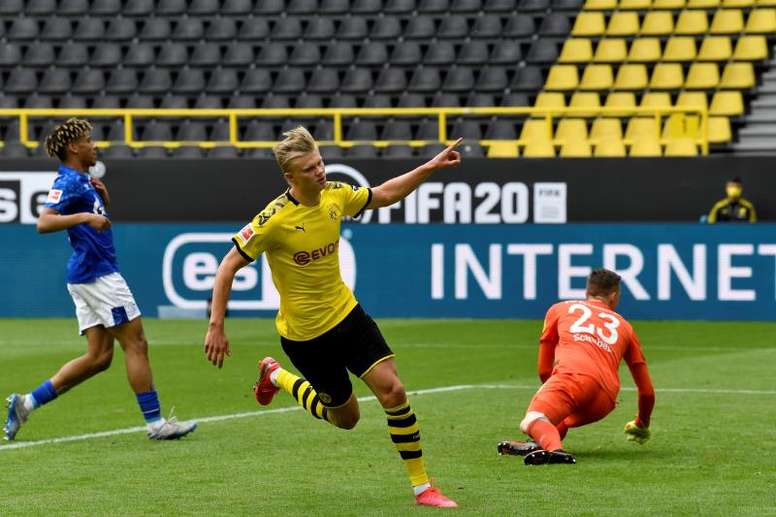 "Haaland gained 12 kilos of muscle mass in 15 months"
Haaland is the striker in fashion in Europe. Everyone wants to sign the Norwegian gem, after his spell at Red Bull Salzburg and succeeding at Borussia Dortmund. But his arrival to the elite hasn't been easy.
"He gained 40 pounds of muscle mass in five months." Unbelievable! It was necessary because he had grown 20 centimeters in a very short time. His physique is genetically predisposed to training", his personal trainer, Borre Steenslid, confessed in 'Corriere dello Sport'.
Steenslid assured that "his body was unbalanced". "We had to start all over again", the ex-Molde player added, who met the now Borussia Dortmund player.
"Haaland used to be the closest to the buffet, his plate was a mountain of food," said Borre Steenslid about the Norwegian footballer's diet at the time.
Haaland has landed on his feet in the Bundesliga. Despite his young age, he already rubs shoulders with the world's best strikers and has the likes of Real Madrid and PSG after him.