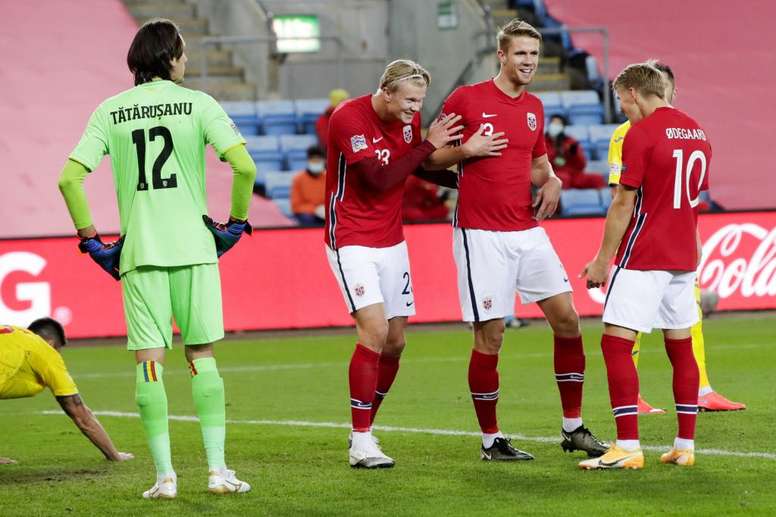 Haaland backs Odegaard: "The only thing you have to do is play him"
There is differing opinions on Martin Odegaard's departure from Real Madrid, but everyone is shocked by his lack of game time. Norway teammate Erling Haaland, wanted by Real Madrid, also shares that sentiment.
The Borussia Dortmund striker cannot understand why he has not been played more under Zinedine Zidane, but he believes that he can do brilliantly in the few months he is on loan at Arsenal.
"It will be interesting to see Martin at Arsenal, they are a great club in England. It's a football which is a little different, but he can fit in well under Arteta playing just behind the main striker. He can enjoy himself there," Haaland told Norwegian paper 'VG'.
In Haaland's opinion, you only have to play Odegaard to see him perform: "He needs minutes. The only thing they have to do is play him and he will start to play. We know how good Odegaard could be. When he gains confidence with the ball, you know that incredible things can happen."
Not only Haaland spoke about this move. The cited media outlet also spoke to Sheffield United footballer Sander Berge. He said he will give the Real Madrid midfielder a warm welcome to England.
"It will be fun playing against Martin. We're good friends and we talk frequently," Berge said. He is already looking forward to playing against him: "We'll see him against Arsenal at Bramall Lane. I'll be delighted to see him there."