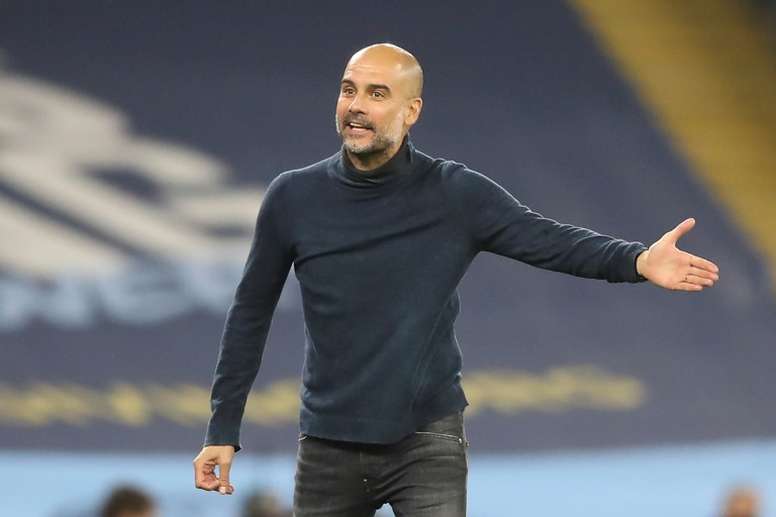 Guardiola does not know what time 'El Clasico' is
Every time there is a 'Clasico', Pep Guardiola is in the spotlight and people want his opinion. This time though, the Man City boss was not quite sure when the game was being played.
"What time is it?," he asked. "At three" We'll be flying back to Manchester", he said. Nevertheless, he spoke about both teams' poor run of form after losing in La Liga and. in Real's case, in the Champions League.
"Normally big teams have some problems. They will get back to their best and soon return to their normal positions in the competitions," Pep Guardiola said.
On the options of Barcelona winning titles, the Catalan asked for patience. "In knockout games anything can happen and they have not rested in the off season. Sometimes you need time for everything to work, especially for Barcelona and Koeman."
Man City's game with West Ham on Saturday at 13:30 CET means he will be travelling back to Manchester as Barca face Madrid. When asked whether he sees his team winning the Premier League, he did not give much away.
"It's very early to know. The Premier League is the most open league in the world. What has occurred in the last three seasons with two teams dominating the league is an exceptional situation. Normality will be restored this year, you'll see."
He also analysed the packed fixture schedule: "All the clubs in Europe have this problem. The calendar is very packed for everyone, but there are teams who have as week to recover. Sometimes I'll play the same XI and other times I'll make four or five changes. This week, I still do not know what my formation will be. I'll decide tonight."
On playing behind closed doors, he said: "Every manager wants to be focussed for 90 minutes and the fans help you to do that. But the situation is the one it is and we have to wait a bit longer. I think all teams would rather play at home than away."
Against Porto, Ruben Dias was one of the players mentioned because he started and made the odd important error: "He's adapted well. He was in form when he came from Benfica and he needs time to adapt to some situations and ideas, but he's very open mentally."
Lastly, Pep Guardiola talked about his opponents this Saturday: "West Ham played very well against Tottenham even when they were losing 1-0, not just at the end. They are in good form."