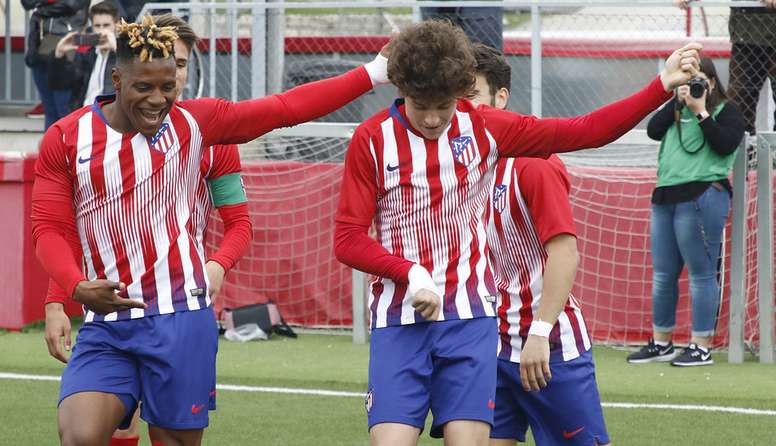 Griezmann replied to a youth player who imitated his celebration
News of Atletico's title reached the senior team as well. Antoine Griezmann, the great Atletico star in recent years, replied to the message in which Roro Riquelme celebrated the title.
"Second consecutive league title in 'Division de Honor'! We want more, come on!", was the message from the young Atletico footballer, which was accompanied by a photo of the squad before the match and another one of it while he was celebrating one of his goals.
March 31, 2019
Roro was carrying out the celebration of the eelctric guitar, which Antoine Griezmann has brought into fashion recently and the Frenchman himself replied to the message with various emoticons with the word '100'.
Roro himself also replied to the Atletico striker with 'emojis' of hands in the air and electric guitars. Without doubt, Roro earned two prizes: the title and the reply from a person who he probably looks up to.
March 31, 2019