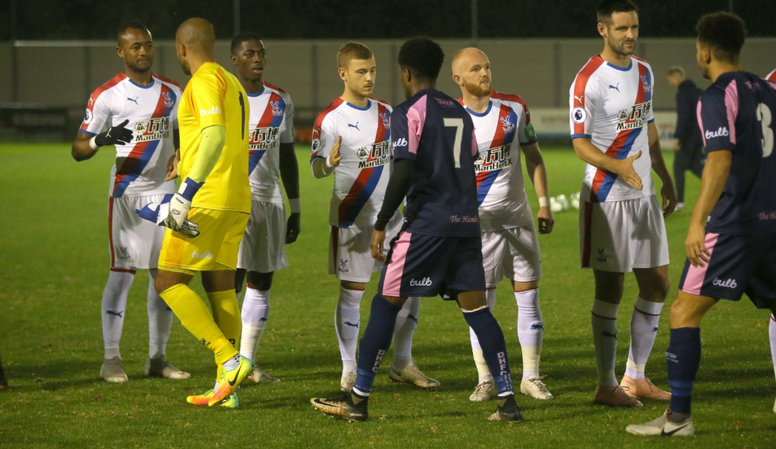 Goalkeeper almost has car towed during game against Premier League club
Everyone has heard the announcement at a football ground.
"Please can the owner of X please move their car, thank you for your cooperation". The spectator then leaves and moves his their car, crisis averted. Not if you're playing, however.
Dulwich keeper Preston Edwards ignored the announcement the first two times his car registration was read out over the public address system in Thursday night's match between Dulwich Hamlet and Premier League Crystal Palace.
The a game was set up as a fundraiser for the non-league club, however parking clearly wasn't free.
After the third announcement, the goalkeeper had to tell people that it was his car.
Edwards turned to the crowd behind his goal and shouted "that's my car!", which only resulted in chants of "Preston move your car, Preston, Preston move your car".
Eventually the car was safely moved by a member of the crowd.
"It wasn't a wind up," Edwards Tweeted.
October 12, 2018
"The first two times I ignored it. The third time they mentioned it getting towed. That's when I panicked!"
Edwards conceded five goals as Dulwich lost 0-5 to the Premier League outfit, however on the bright side - his car was not towed away.