Gio Simeone very close to signing for Napoli

BeSoccer
6 months ago
308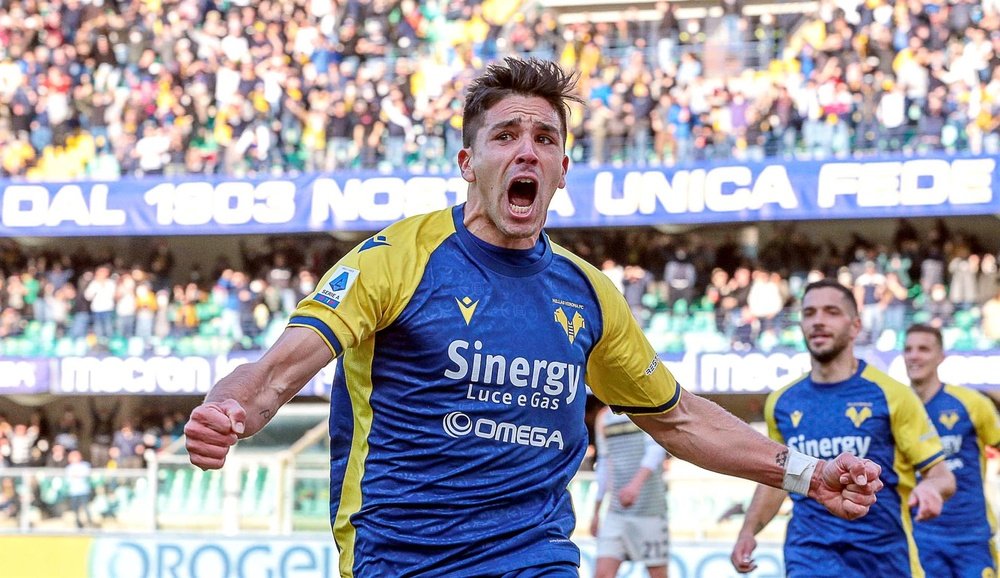 Gio Simeone will join Napoli on loan. EFE
Napoli are very close to adding another player to their ranks. Journalist Daniele Longo reports that Giovanni Simeone is set to become a new player for the Italian side in the next few hours.
The Argentine, one of the stars of Hellas Verona, was already very clear that his desire was to leave and he will continue his career in Serie A. His destiny is already written and the 'Azzurri' are already waiting for him.
The Argentinian will join Napoli on loan and will have a buyout clause for around 17 million euros. Osimhen's future partner in the Neapolitan forward line is becoming closer.
Last season, Giovanni Simeone made 37 appearances for Hellas, 32 as a starter, in which he scored 17 goals and five assists. In terms of minutes, he played a total of 2,677'.
Mentioned in the news story
Serie A

Hellas Verona

Napoli

G. Simeone