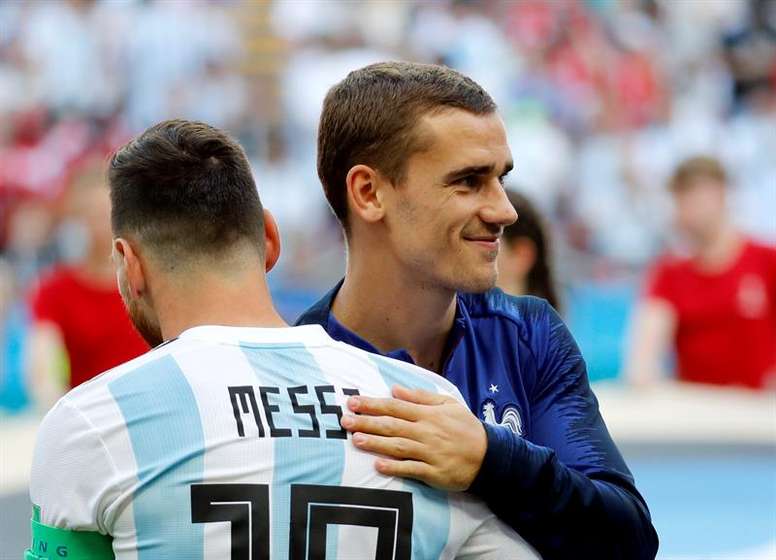 From "I like Griezmann" to "I'm not giving my opinion" in just a year
When Antoine Griezmann confirmed his departure from Atletico Madrid, everyone thought his destination would be Barca. Last season he had the option of playing for the Catalan club, but finally - in a documentary - he decided to stay at Atletico.
One year later, Griezmann said goodbye. He said it again in a video although it was not as spectacular or dramatic as 'La Decisión'. That documentary did not go down well in the Barcelona dressing room, who have apparently told the board that they do not want Griezmann in the squad. Not after being rejected in 2018.
To understand the change of opinion among the players, you only have to compare what Messi said on 21st May 2018 with his comments this Friday in his press conference prior to the cup final. Just over a year ago, he said: "It's obvious that I like Griezmann, he is one of the best. I don't know if there is anything planned, but we are delighted that the best players come and Griezmann is one of them."
This Friday, he was asked the same question, the '10' had a serious expression on his face and he answered laconically. "I'm not giving my opinion" was all he said. And in Spanish, that was just two words (no opino). As if he did not want to talk about him. He was possibly aware of the rumours he could cause if he spoke much about Griezmann, whose future is completely uncertain.
"To win the Champions League again, we have to have the best players and Griezmann is one of them", he said just a year ago. After the "no" to Barcelona, the documentary, his declaration of love for Atletico and now his departure from the club, Messi's opinion has changed.