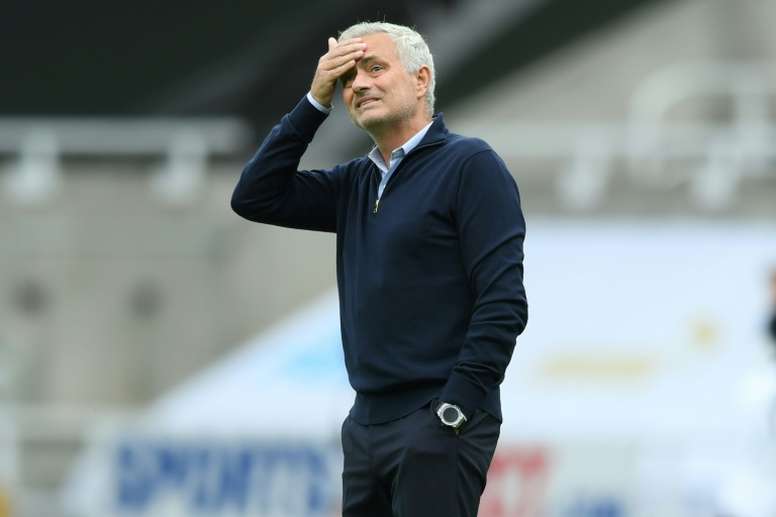 "Florentino followed my advice and signed Bale when I left Madrid"
Everything seems to indicate that Gareth Bale will become a new Tottenham player in the next few days. Real Madrid, therefore, are about to get rid of one of their great annoyances over the last few months.
According to 'Marca' the agreement between both clubs only lacks the Welsh player agreeing the details of his contract with Spurs. His wage, of course, seems to be the main issue to be solved.
José Mourinho, who will manage Bale this season, barring a surprise, referred to his possible return in the pre-match press conference for Thursday's Europa League qualifying match against Lokomotiv.
"I tried to sign him during my time at Real Madrid, but it was not possible while I was there. The president followed my advice and, the season I left, brought Gareth to the club. That's no secret and Gareth knows it", he said.
However, the Portuguese manager proved to be respectful: "I don't talk about players who are from other teams; Bale is a Real Madrid player".
"A team is like a puzzle, and when a new signing arrives to complete it, it's very good for the team. There are still three weeks of open market in both directions and in football you always have to be prepared for something to happen. Let's see what happens with us", he added.
The Portuguese manager also spoke about the anger of Dele Alli when being replaced in the first Premier League match of the season. "He is a very polite, very calm and even introspective guy".
"I think the way he reacted was very typical of him, quiet and perhaps a little sad. He is a good boy, very polite and I have never seen from him, neither with me nor with anyone at the club, a very harsh reaction", he added.
September 16, 2020