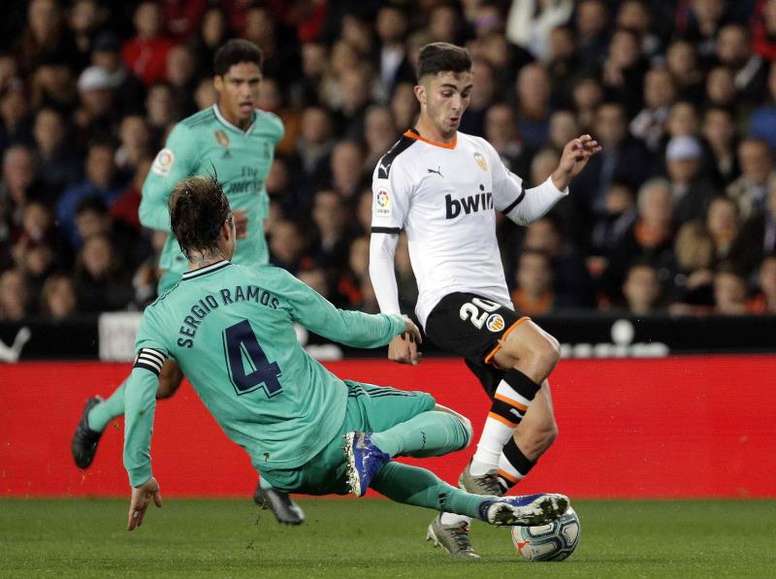 Ferran Torres points to City: "I am ready for a greater challenge"
Ferran Torres didn't say anything about his next destination. He is a Valencia player.
However, he is prepared to face new projects. "As time passes and you feel you are better prepared, then you want to take on greater challenges, experience a change of environment. Yes, I think I am ready to do so", he said in an interview with the BBC.
"As a player, I consider myself to be ambitious, someone that wants to win, win win", he made clear from the first moment.
And although he didn't name City at all, he did say that he is studying English. "I am learning English, because English is essential whatever part of the world you are in", he stated.
He has a whole future ahead of him and Ferran Torres is only thinking about growing. "Inside I always think that I am the best, and that I want to be the best and I work to try to be the best. If you don't believe yourself that you are the best, then no-one is ever going to believe that you are", he added.
Ferran Torres' signing for City is practically done, although none of the two clubs have said anything on the matter.