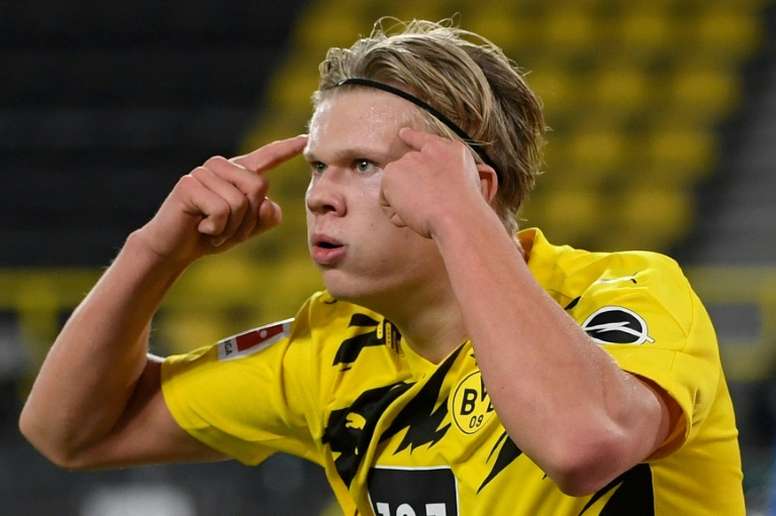 "Favre said I'd scored three goals when I scored four"
Haaland has broken basically every record and no one can stop him.
He was once again on fire in the match against Hertha Berlin as he scored four goals against them. Absolutely crazy.
With those four goals, Haaland has now got 15 so far this season. It is normal Lucien Favre lost count.
"After the match, Favre asked me how many goals I'd scored. He said to me 'did you score three goals?' and I replied 'no, I got four and that was because you substituted me,' he said while laughing. He jokingly said he was a bit angry with Favre for taking him off.
He also spoke about Moukoko, another player who has an incredibly bright future. "He's the biggest talent in the world right now," Haaland said.
Borussia Dortmund can do nothing other than smile seeing the team they have got. Things are going great for the German side.