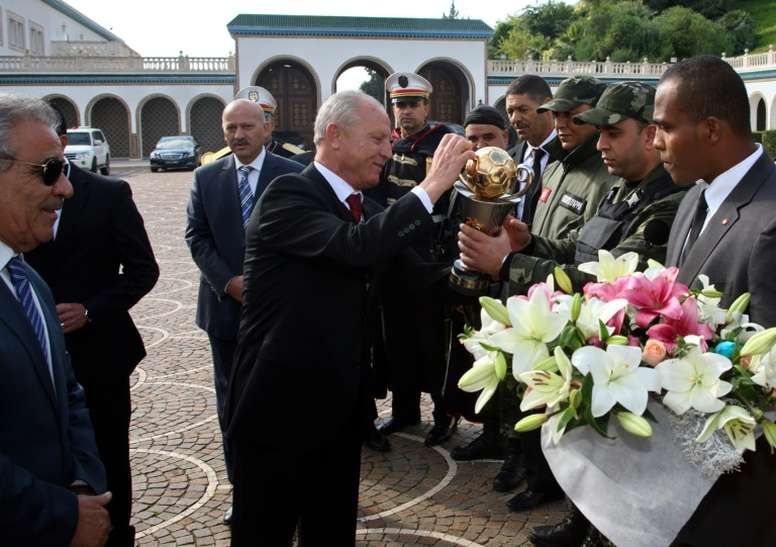 Etoile Sahel dedicate African triumph to Tunis bomb victims
The Sousse-based club won Africa's second-tier continental title last weekend after a 1-0 win over South Africa's Orlando Pirates gave them a 2-1 aggregate success.
"We dedicate to you this trophy and this victory. Whether players, fans or officials, the attack of November 24 was in our minds until the last minute," said Sahel Etoile president Ridha Charfeddine as his squad attended a reception in the capital hosted by Tunisian president Beji Caid Essebsi.
"Thank god for the joy this victory has given to Tunisians and giving another image to our country. Despite the challenges and dangers, we remain standing."
The November 24 bus attack in downtown Tunis was claimed by Islamic State (IS).
The jihadist group had also claimed two attacks earlier this year at the National Bardo Museum and on a hotel near the Mediterranean resort of Sousse that killed 60 people, all but one of them foreign tourists.