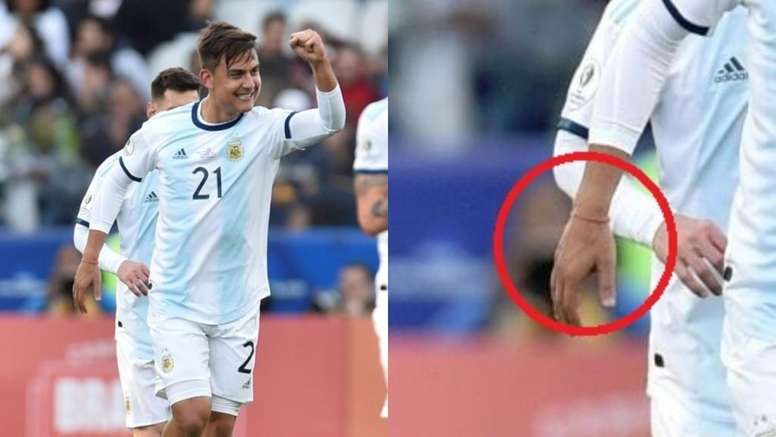 Dybala borrows Messi's lucky red ribbon...and scores
Messi made headlines as he was sent off just before half-time in Argentina's third-place playoff against Chile. He didn't find his way on the scoresheet, but he set up Sergio Agüero's goal and may have also played a part in Dybala's effort.
The Barcelona star knew that Dybala was still yet to score in a competitive match with 'La Albiceleste', so he gave the 25 year-old his lucky red ribbon. This gesture worked an absolute treat as the Juve star scored what turned out to be the winning goal for his side.
After the match, the forward spoke about the ribbon: "Messi gave me the red ribbon before the match to give me luck. I ended up scoring my first goal for Argentina, it worked and I thank him". Argentina's captain did the same in February with Philippe Coutinho, who also managed to score.
The ribbon was originally gifted to Messi by Rama Pantorotto, an Argentinian journalist who gave it to him saying it was one of her mum's wishes. Messi wore it on his ankle the first time he played with it and, of course, he would go on to score.
July 7, 2019