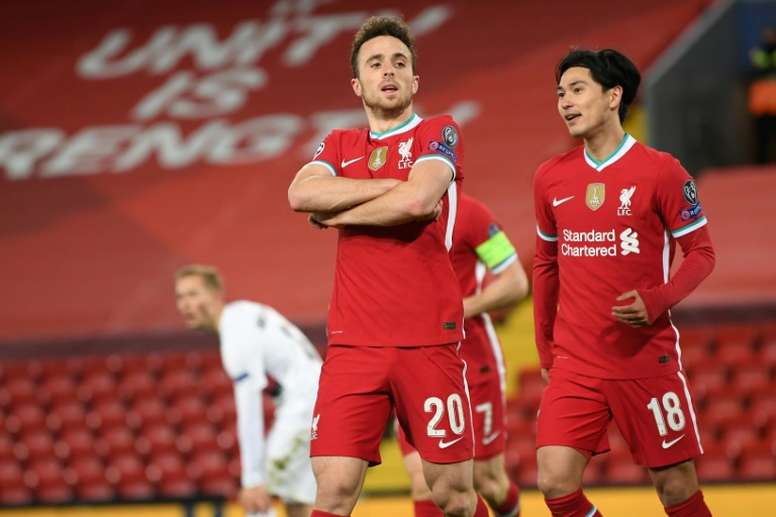 Diogo Jota scored the 10,000th goal in Liverpool's history
The night of the Champions League match against Midtjylland had a very special meaning for Liverpool. This Tuesday, the club reached 10,000 goals in all competitions against Midtjylland, as reported by the club.
The scorer of the historic goal was Portugal's Diogo Jota, with a 1-0 win in a match that ended 2-0 after Salah extended the lead with a penalty in extra time.
"It's just a piece of data! I am happy to have helped to get the win. After winning on the road it was important to keep adding points. We did our job," said the striker after the match.
October 27, 2020
Diogo Jota enters the history books of Liverpool after only eight games and 415 minutes with the team. This was, in fact, his first Champions League goal with the side.
In their note commemorating this 10,000th goal, the Merseyside team also wanted to remember the players who reached the other milestones.
Goal number 1 - Jock Smith: Liverpool 8-0 Higher Walton (1892)
Goal number 1.000 - Bobby Robinson: Liverpool 5-2 Aston Villa (1906)