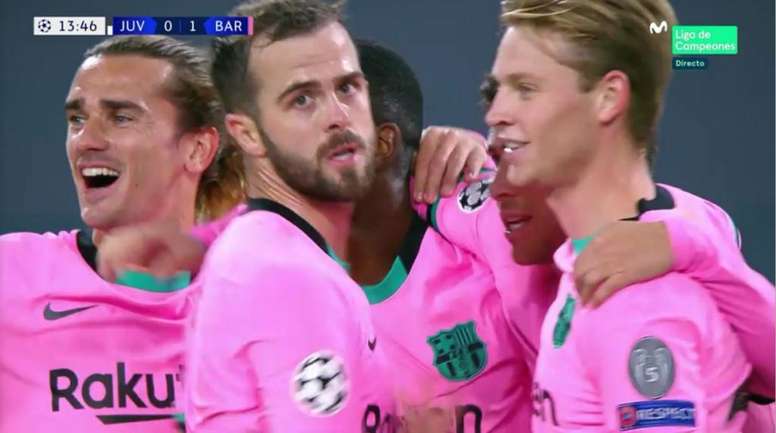 Dembélé and good luck put Barca ahead in Turin
Barcelona got off to a good start on their visit to Juventus. Not surprisingly, it took Griezmann just two minutes to hit the post on the first chance of the match.
Beyond just looking good, Barcelona struck gold after their impressive start. Dembélé got the first goal of the night, he wasn't without a pinch of luck.
The Frenchman cut inside from the edge of the box, moved to the left, and decided to try his luck. He shot left-footed on goal and the ball deflected off Chiesa's leg to the misfortune of Juve.
The shot rocketed upwards and Szczesny could do nothing. The ball plummeted at the far post to make it 0-1 before the first quarter of an hour of play.