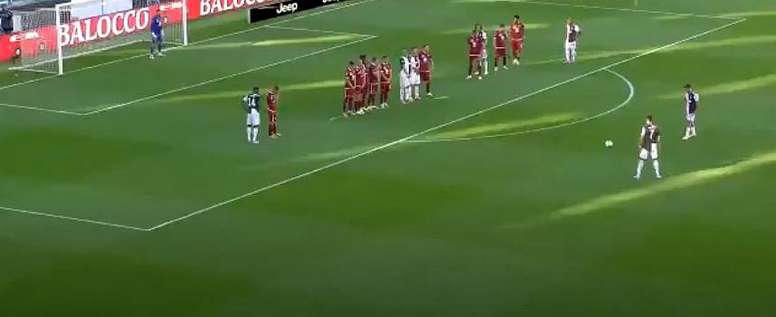 Cristiano Ronaldo scores first free-kick in Italy (and what a goal it was)
81 official matches and 56 goals later, Cristiano Ronaldo scored his first free-kick for Juventus.
The number 7 drove an effort from outside the box that made it 3-1 in the 62nd minute. With his right foot, he sent the ball into the net with a perfect hit that skimmed the bar.
With this goal, Ronaldo also added a curious statistic: the Portuguese forward has scored a free-kick in the Champions League, World Cup, Premier League, La Liga, and Serie A, as well as doing it in other big competitions such as the Copa del Rey, Club World Cup, Nations League, and European Championship and World Cup qualification.
Before, Dybala and Cuadrado put Juventus 2-0 up, but a Belotti penalty returned the excitement to the derby.