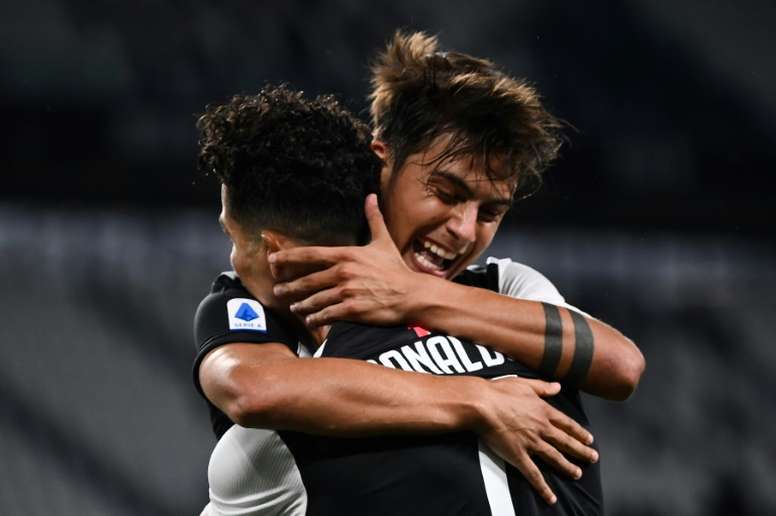 CR7's new partner: from the 642 goals with Benzema to the 90 with Dybala
Paulo Dybala has scored no less than 17 goals and got 11 assists in 45 official matches. The 26-year-old Juventus striker has become Cristiano Ronaldo's new great partner.
A few assists from the Argentine have allowed the 35-year-old Portuguese international striker to score a whopping 35 goals in 45 official matches, some figures to continue making history, now also in Italy.
If we add these 17 goals from the Argentine with the 35 from the Portuguese star, the figure rises to a total of 52 goals between the two Juve stars this season.
In the Portguese's two seasons in Turin, he has scored 63 goals, while Dybala has scored 27 in that time, which makes a total of 90 goals between the pair. And the Dybala-CR7 connection works wonderfully, as did the Benzema-Ronaldo partnership at Real Madrid.
The Portuguese international star also formed a great partnership in attack with Higuaín and Gareth Bale, although it is true that the person who he played most with was the Frenchman, as both arrived at the Bernabéu in the 2009-10 season and played together for nine seasons.
In total, 450 goals in 438 matches from Ronaldo and 192 goals in 412 matches from the Frenchman in those same nine seasons, which make a total of 642 spectacular goals from the Benzema-Ronaldo alliance in their years together at Real Madrid.