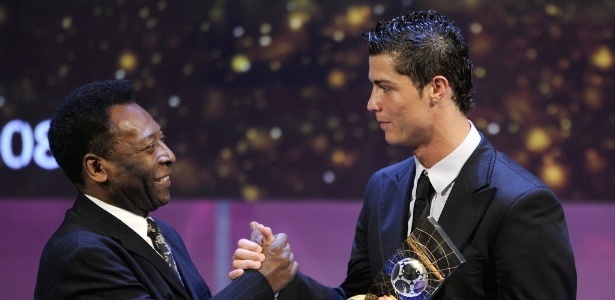 "CR7 is better than Pelé"
On the same day that Lionel Messi will add to his trophy cabinet with the Golden Ball, Jorge Mendes wanted to defend the quality of the Barca player's archenemy, his client and friend Cristiano Ronaldo.
The Portuguese chatted to 'Tuttosport' about Ronaldo and concentrated on his records and numbers, up until the point that he compared the Juve player to Pelé.
"Cristiano Ronaldo is better than Pelé", Mendes said, with a phrase that made the front page of the aforementioned source. "The numbers don't lie and show he breaks records, which makes him the best player in the history of football.
"He is because of everything he's won at the different clubs in which he's been, whether it's in England, Spain or now in Italy, but also with the Portuguese national team", the unruly agent added.
Jorge Mendes confirmed that Cristiano Ronaldo still has time left and warned that in Juventus he will experience his best moments: "He has already won 2 out of 3 finals with Portugal. For him, the best is yet to come and it will happen with Juventus".