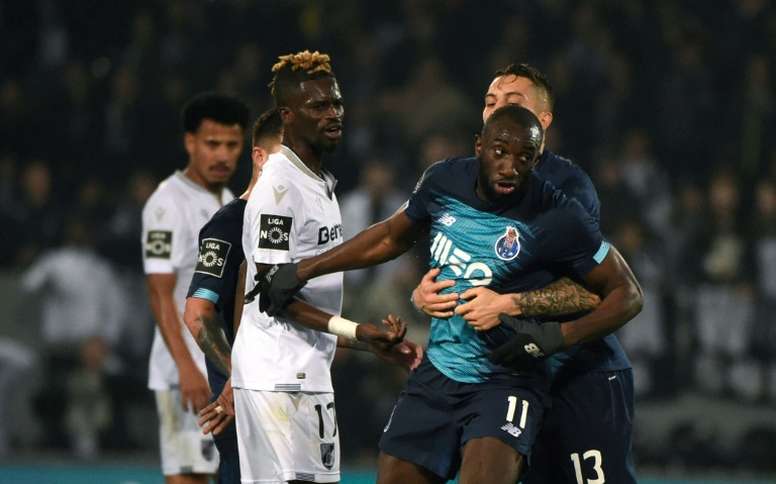 "Can I pay for it?" Marega mocks risible Guimaraes fine
The Porto striker expressed his anger at the fine Vitoria Guimaraes will have to pay because of the racist insults.
"No! It's a lot ! Can I pay it for them?," Marega said on social media. He was substituted shortly after trying to leave the field of play.
Marega had already made comments against the referee, who showed him a yellow card for confronting the home fans. Now, he is commenting after the fans were fined 714 euros for racist chants.
March 4, 2020
The Portuguese League decided on that amount after an extraordinary meeting in which they also issued Guimaraes with further fines for their misbehaviours.
They have have been fined 17,227 euros in total. 7,140 for throwing seats 4,017 euros for pyrotechincs, 3,392 for lighting torches and 2678 for exchanging them with fans from the opposition.