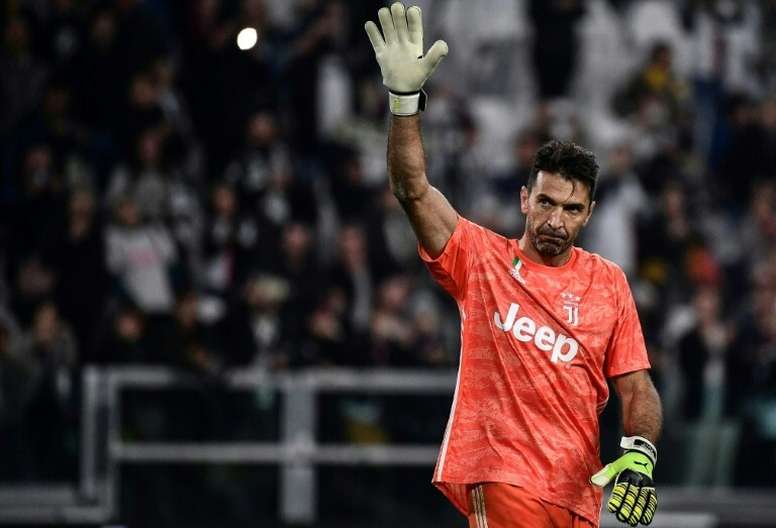 Buffon has played against father and son of same family
Buffon began his professional career in the 95-96 season at Parma. He has been in the elite for 25 seasons and faced hundreds of footballers.
The Juventus goalkeeper, who could play his last game of the season, with Szczesny as the number one in the Champions League, could end up facing the father and son of the same family once again.
Juventus face Roma in the last Serie A match. Justin Kluivert, son of Patrick, plays for Roma.
It will not be the first time Buffon has faced father and son. The Juventus keeper has done with Diego Pablo Simeone and Giovanni. The later scored against him in the last game.
Buffon has renewed his contract so he could do the same with the Maldini family. He has played several times versus Paolo, but has yet to do against Daniel despite having both been in the matchday squad.
George Weah was a prolific goalscorer especially at Milan while his son Timothy was at PSG alongside Buffon.
But one pairing which sticks in Buffon's head is the Chiesa family. He was Enrico's teammate at Parma and then faced Federico.
"When I played against Federico Chiesa for the first time I was disorientated. It was the first time I was playing against the son of a former teammate. At that moment, I thought it was time to leave," Buffon said.