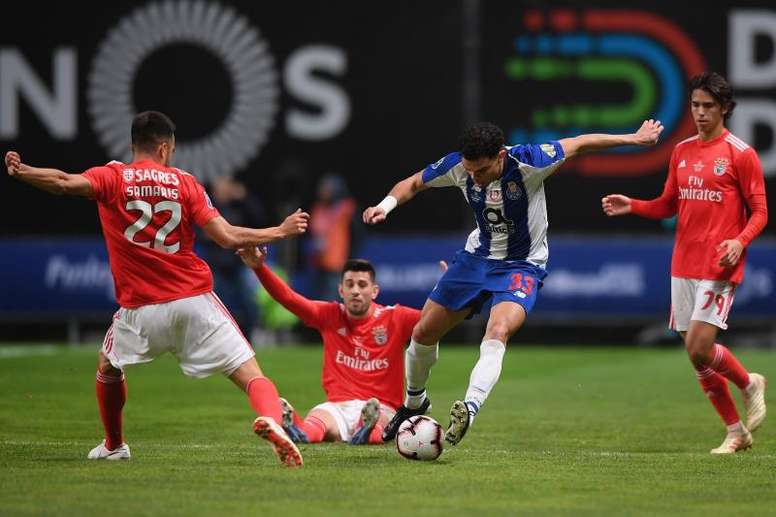 Benfica ask to postpone match due to cornavirus but their opponents refused
Benfica will have to play their game against Nacional this Monday, despite formally requesting a postponement due to the coronavirus outbreak affecting their first team players.
So far, ten players have been affected, in addition to the injured André Almeida, and they have even been left without a goalkeeper. Jorge Jesus' entire coaching staff has also been affected, with the exception of the Benfica coach himself.
In a statement, Benfica criticised their opponents for refusing to postpone the match and for not receiving the support of the Portuguese League. The body understands that Benfica do have enough players available to play.
"1- Sport Lisboa e Benfica would like to clarify that, given the high number of cases of coronavirus in its professional structure, it requested the Portuguese League and Clube Desportivo Nacional to postpone its match of the fifteenth matchday.
2- Following this request, justified by the infection of ten players in its squad and 17 members of its staff, CD Nacional considered, in its own right, that it was unavailable to postpone the match.
3- Faced with the decision of their opponents and with the imposition of the Portuguese League, in the absence of an agreement between the parties and the way the rules are established, Benfica continued with the preparation of the match, guided by the desire and determination to maintain the spirit of competition.
4- Sport Lisboa e Benfica understands that from now on, with the exception of the regularly foreseen reasons, there will be no admissible justification when supporting the postponement of any other match played under the aegis of the Portuguese League. In particular, when the assumptions contained in the specific plan for professional football, which reinforces Law 3 of the Laws of the Game, are safeguarded. That is to say, a minimum of seven available players".