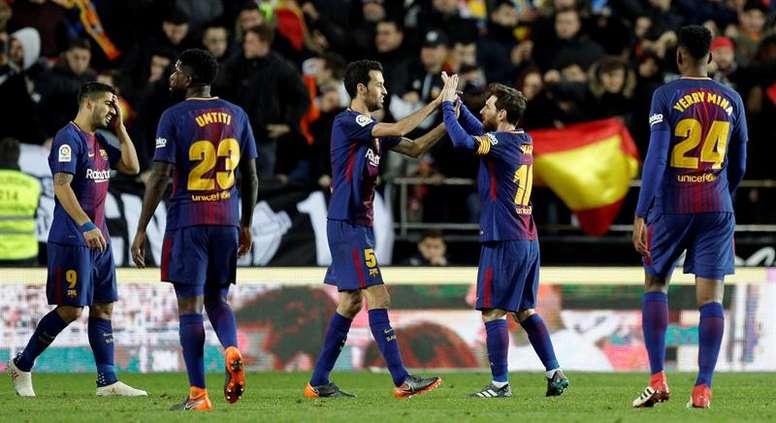 Barca want to change Copa del Rey final date
Every year there appears to be some kind of controversy surrounding the final of the Copa del Rey in Spain. The two teams that progress from the semi-finals, in addition to the nation's football federation, always have to deal with a series of unresolved issues that leave other sporting issues in the background.
The first is the venue for the fixture which is never decided before the competition starts, unlike in every other European country. It means whichever two teams that are set to play, have to negotiate a ground to host the illustrious finale with an announcement for this year's game set for Monday 12th February.
However, there could be another problem for organisers this season as Barcelona, one of the finalists, are reportedly not happy with the prearranged date - April 21st. The Catalan club have expressed concerns over the congested schedule they will face if Ernesto Valverde's side progress further in the Champions League, which would be expected.
It would mean they could play nine matches in April between the European competition and La Liga, ten including the Copa del Rey final. Nonetheless, Sevilla, the other finalists, have already communicated to the Spanish football federation that they would refuse to change the date despite Vincenzo Montella and his squad also facing a similar predicament if they progress in the continent.
Either way, with that announcement only three days away, Spanish officials will have to work overtime to resolve these outstanding issues or the final of their cup compeition could turn into a farce.