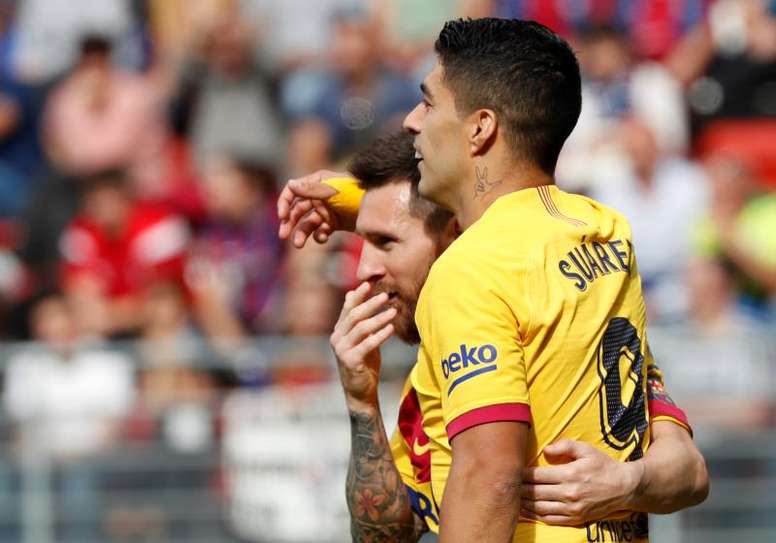 Barça turns the autopilot on
In the 2018-2019 season, Barcelona began its bid for another LaLiga title in a rather irregular manner, with unexpected setbacks against theoretically attainable rivals such as Girona, Leganés or Athletic.
However, as days past the team started to look more settled and comfortable, eventually getting back to full strength in October when it did not stop until winning the LaLiga title yet again. And it seems that history repeats itself.
This campaign, the losses against Athletic, Osasuna and Granada had put the staff in the spotlight, but once again Barcelona's talents have been surfacing with time.
The final stretch of September and this month of October have been optimal for a team that, with four consecutive victories in Laliga, now sits at the top of the table.
In addition, the style, chemistry and play have been improving as matches go by, leaving increasingly better sensations on the turf.
Against Eibar, in the always intimidating Ipurua Stadium, the evolution to Griezmann's connection with his fellow attackers was in full display, with the added benefit of Messi already in full form after his injuries and a Luis Suarez who's goalscoring ability is at its best.
If you add to that a good version of Arthur and Busquets and the Frenkie De Jong's brilliant performance, the explosiveness of a Barcelona that could be on its way to becoming their most feared selves shines through.
Barcelona are already leaders and seem to have activated their cruising speed. It remains to be seen if there will be any team capable of keeping up.