Barca fight back and steal the 3 points with 10 men

Samuel Frape
2 months ago
8k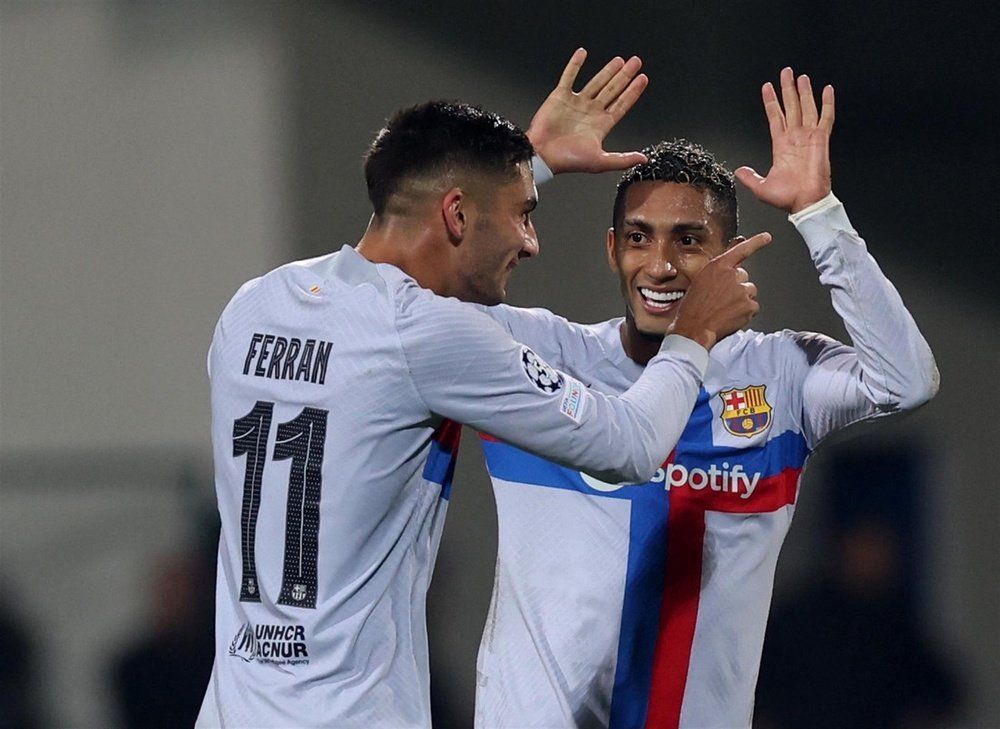 Raphinha gets late winner. EFE
Despite an impressive Osasuna performance in Pamplona, the home side were unable to prevent a Barcelona comeback. David Garcia was the first to find the net after a superb corner into the back post. The Osasuna man smartly got away from his marker and found the space he needed to expertly direct his low header out of Ter Stegen's reach and into the bottom corner.
This hurried the pace for the visitors, as Xavi's men wanted to press immediately and get a goal back. Their desire to come back was given a set back when Lewandowski received a second yellow for going in hard when attacking. He appeared to have a raised elbow when running on to the Osasuna defender, which left the referee with no choice but to dish out his second yellow and send him away to the dressing room for an early shower.
In protest to this decision, Gerard Pique, for who it was his last game before retirement, stormed onto the pitch at half time to protest his disagreement to the referee. This meant he was sent off retrospectively, and it was not the fairytale career-ending game he would have hoped for.
Barca came out for the second half with all guns blazing, and their efforts were well rewarded, with Pedri being the sharpest in the area, and pouncing to feed off the scraps. Fernandez was left with no choice but to watch it sail past him into the net at his near post. However, the home side did not let this get them down. They continued their attacking in search of a winner, but nothing was getting past the last line of the visitors' defence.
A wave of Barcelona subs then offered Xavi's men the chance for fresh legs, which was especially welcomed by the visiting fans when Raphinha got his head on the end of a delicious Frenkie De Jong lofted through ball. The Brazilian ran in behind the last man, and looped his header over Fernandez, who was left hopeless, watching the ball sail over his head and into his net. This was enough to see the three points head home to Catalonia after a well-fought victory for Xavi's side.
This victory leaves the Catalan side five points clear of nearest title contenders Real Madrid, while Osasuna remain in fifth.
November 8, 2022
Mentioned in the news story
La Liga

Barcelona

Osasuna

David García

Raphinha

Pedri