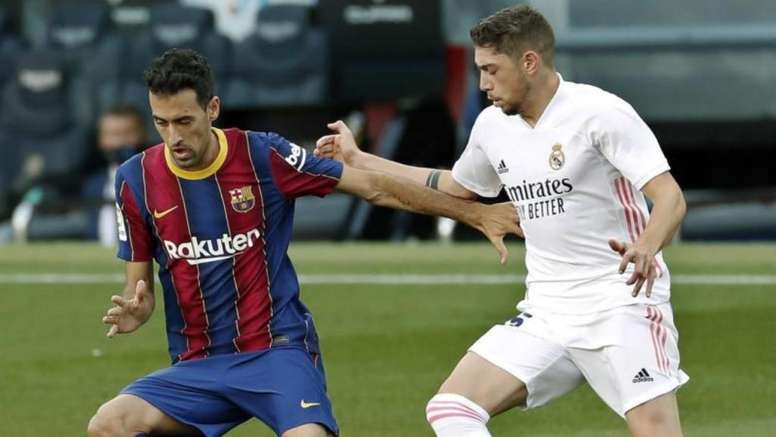 Barca confirm Busquets sprained knee, misses Atlético game
There were very little doubts, but Barcelona have now confirmed the injury to Sergio Busquets.
"The Club's Medical Services have confirmed that Sergio Busquets has a left knee sprain", the club assured in a statement.
Although Barcelona didn't want to give an estimated time out, Sergio Busquets will not be back for the game against Atlético at the Wanda Metropolitano on Saturday.
Busquets got injured in the match against Switzerland in the Nations League. After the first exam, the medical services of the Spanish FA already informed of a sprained knee.
For now, Busquets has played a total of 8 matches as a starter for Barcelona, and 10 in total, with 7 coming in La Liga and three in the Champions League.
Pjanic is the favourite, alongside De Jong, to occupy the spot of CDM in the middle of the Barcelona midfield, in one of the most important games of matchday 7 in La Liga.
November 18, 2020