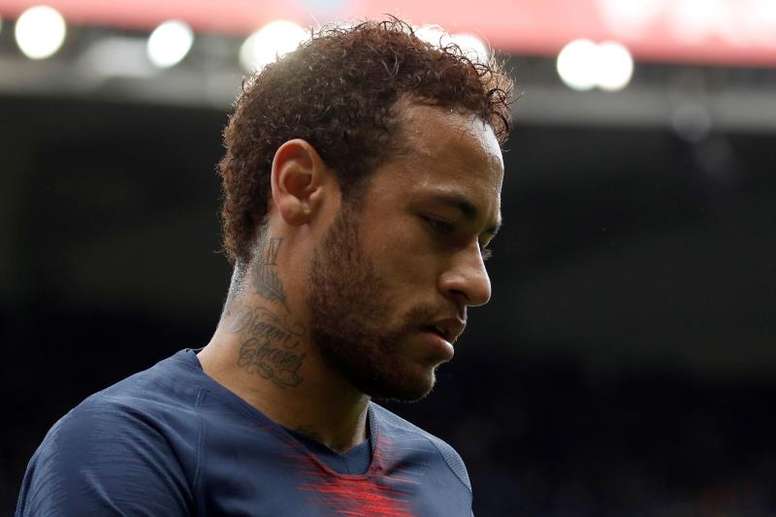 Barça and PSG have very different stances
Every day of the transfer market is going to be a fight to see Neymar out of PSG and back in Spain, although no one seems to know if he will end up at Real Madrid or Barcelona. The Madrid club is acting with caution for now, waiting to see what happens with Barcelona first.
PSG is more in favour of Neymar going to the Spanish capital, a well-known preference for Barcelona, which is why -among other reasons- they have decided to take a step towards the Brazilian striker themselves and schedule a meeting with PSG's sports director Leonardo.
The meeting lasted about four hours, according to 'AS', and progress has been minimal because both Barcelona and Paris Saint-Germain offer and ask for very different things. However, this means that Abidal, Javier Bordas and Andre Cury at least know where they should start negotiating.
PSG would like to recover the 222 million euros that Neymar cost them, although it is possible that it could come to accept two players -Coutinho and Rakitic or Semedo- and an additional sum around the 100 million euros, according to 'Sport'.
This is one of the most viable options, apart from a loan with an obligatory purchase option, handled by a Barcelona that is not willing to pay the 250 million euros that PSG have asked for, knowing full well that Barcelona are not prepaped to spend that kind of money, especially after Antione Griezmann's signing, for which they had to take out a loan.
Aditionally, the players being used as bargaining chips would also have to agree to the deal which would see them become PSG players.
In short, this Tuesday's meeting has left one thing very clear, and that is that Barcelona will have to keep pushing. The next meeting could be in Liverpool and with Bartomeu.