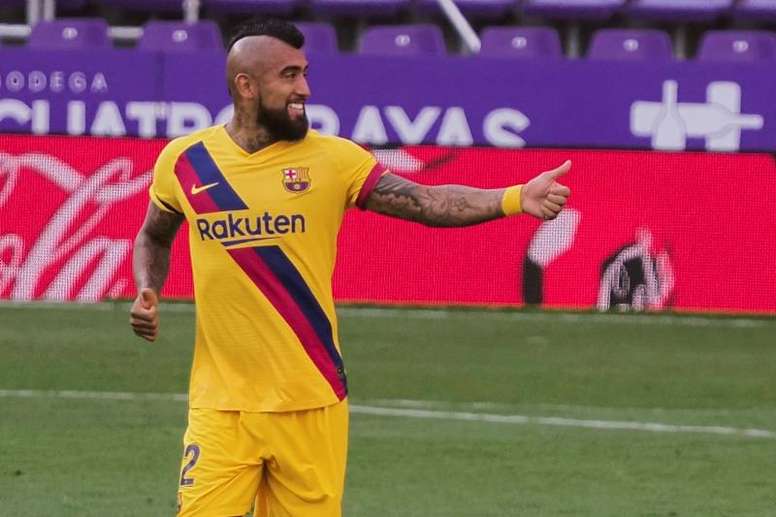 Arturo Vidal: ' We will continue fighting'
The Chilean forward Arturo Vidal claims winning LaLiga "does not" depend on them, but he has clarified in declarations to the television, that they 'will continue fighting until the end and, if it is not obtained, fight to arrive in the best conditions at the Champions".
Vidal was the author of the only goal of Barcelona against Real Valladolid, who according to has recognized the player, "played well" and Ter Stegen had to "return to help" with some interventions that prevented to score to the rival and to assure the victory.
As he explained, "the match was not easy, due to the temperature" and, in this sense, he has admitted that it was difficult for them to "enter" the second half, which allowed Real Valladolid to control the game, hence he considers that they must "improve" for the final matches and the Champions League.
Seven goals to his credit are "a good performance" but, above all, "if they serve to achieve the triumph", as happened this Saturday in Valladolid, and allow his team to continue in the fight for the league title until the last moment, so he hopes to "continue contributing".