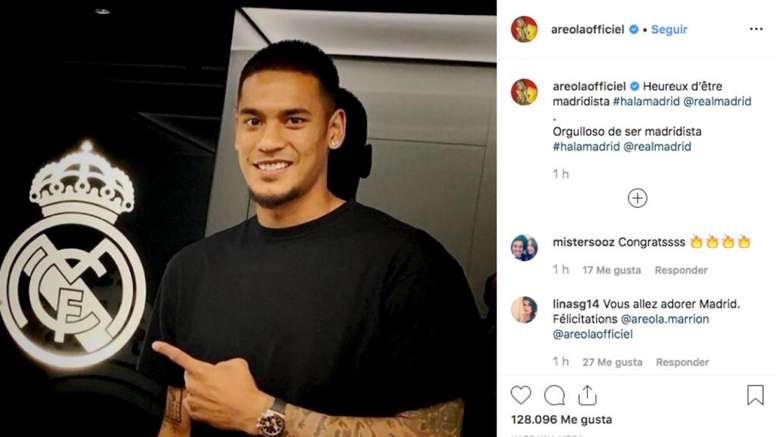 Areola's first message as a Real Madrid player
Real Madrid announced on Monday the arrival of the goalkeeper Alphonse Areola from Paris Saint Germain.
The new Real keeper, who joins them on loan, showed his delight at the news minutes after it was made official.
Areola used his Instagram account to write a brief but clear message to the Real Madrid supporters.
"Proud to be a Real Madrid player," the Frenchman wrote together with a photo of himself next to the Real Madrid club crest.