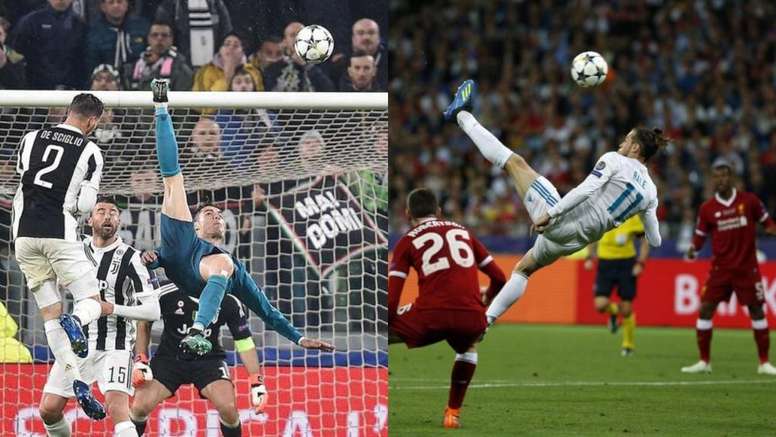 Anything you can do I can do better
Skill
Let's start with Cristiano's overhead kick. After Dani Carvajal floated an inviting cross to the penalty spot, Ronaldo, darting back from goal towards the ball, connected sweetly with a textbook bicycle kick. The Portuguese forward swung his arms for leverage in the jump to hit a maximum height of 2.38 metres. An outstanding feat even an olympic gymnast would be proud of.
Slightly further out, Bale's wondergoal had shades of that of his team-mate, but was by no means a carbon copy. The Welshman instinctively adjusted his footing before propelling himself into the air. Showing flawless technique, Bale catapulted the ball into the top corner.
The skill on display for both goals is testament to the players' rankings as two of the greatest current footballers. Whilst both strikes were aesthetically stunning, Ronaldo's was arguably the more photogenic of the two.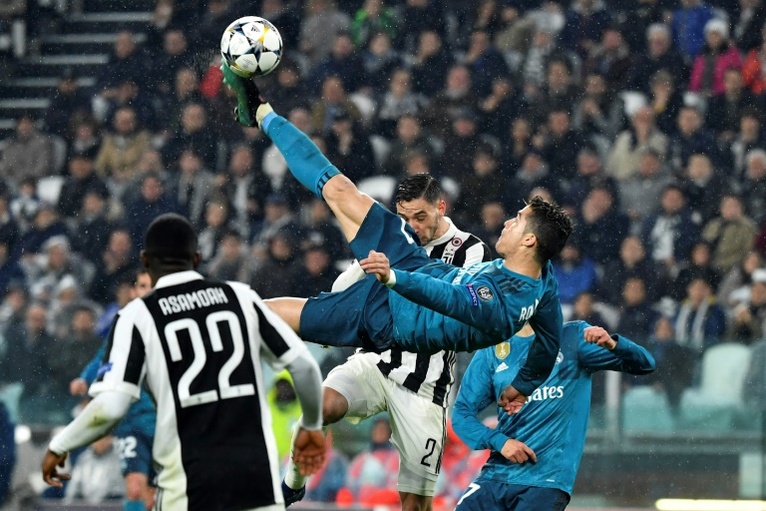 Keeper
When the ball hits the back of the net, the blame is often pointed at the man between the sticks.
Ronaldo netted his overhead kick against none other than Gianluigi Buffon - often dubbed the greatest goalkeeper of all time.
Bale's acrobatics, however, have been called into question on social media due to the howler of a performance from Loris Karius. Seemingly out of his depth, the Liverpool No. 1 had a night to forget in Kiev as he gifted two goals to 'Los Blancos.' But let that take nothing away from Bale's overhead kick - you could've had three goalkeepers in the Liverpool goal and they still wouldn't have gotten anywhere near it.
Needless to say, both goals were equally as unstoppable.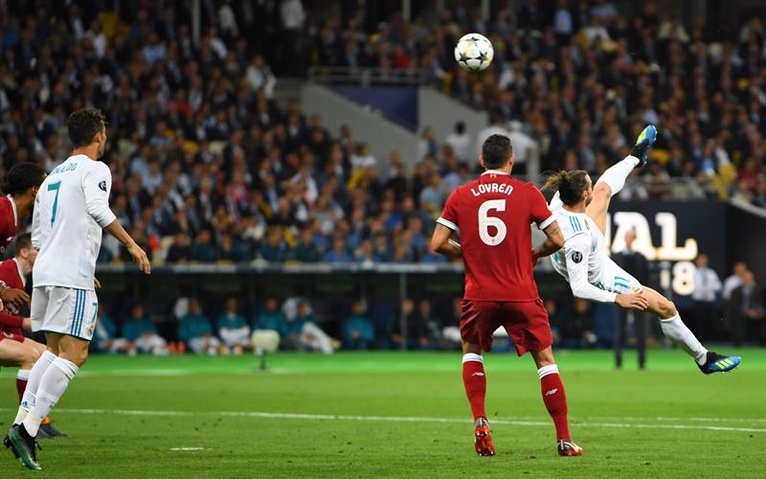 Occasion
Ronaldo's effort doubled the score for Madrid in a 3-0 quarter final first leg thumping away at Juventus. Scored early in the second half, it gave the madridistas a two goal cushion and added another masterpiece to the No. 7's scrapbook.
Bale's goal was another story. Off the bench, the Welshman waited just two minutes before sending a message to Zinedine Zidane. His goal cancelled out Sadio Mané's leveller and ensured the trophy would be brought home to Madrid after the whistle.
The audacity alone to attempt such an acrobatic effort in a Champions League final deserves an applause. On the biggest stage, Bale pulled off what every football fan dreams of - winning a Champions League with a screamer.