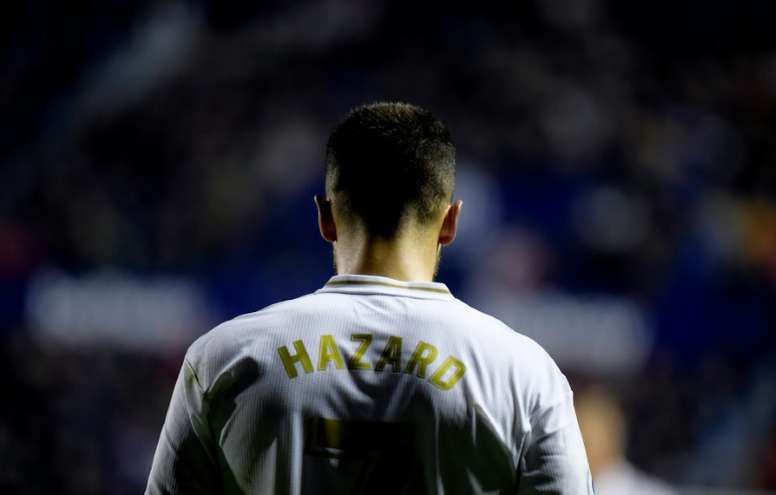 All the steps of Hazard's recovery process
Hazard's gestures away to Levante made it clear that his injury wasn't going to be for a couple of weeks thing. Once his right distal fibula fracture was confirmed, the club started to evaluate if he should go under the knife or not. In the end, they decided just that, although much further away than expected in the capital. The Belgian now knows the process that waits for him.
According to 'Marca', Hazard will have an operation on Thursday in Dallas, American city where he has gone with Niko Mihic with, head of the Real Madrid medical services. There he will be operated on by specialist Eugene Curry from 'The Carrel Clinic'. One of the best orthopedic surgeons and who works with the Dallas Cowboys of the NFL, and the Dallas Mavericks, of the NBA.
Once he has had his surgery, the player will start the hardest part of the process: the recovery. He will travel to Belgium to be treated by Lieven Maesschalck, a highly valued physio in the country who already knows Hazard from the national team.
From then, once he can resume HIS athletic exercises over the weeks, he will reincorporate into the gym and training- in the long term. At Real Madrid, if he meets the established plan, they are not ruling him out playing the final stretch of the season.
In May, Los Blancos will face Athletic, Alavés, Granada, Villarreal, and Leganés. If the ex-Chelsea player arrives in good health, the club will evaluate the possibility of him being able to help the group if necessary.
Something that could help the player's main goal: arriving in tip shop shape for the Euros. Hazard knows that it won't be easy to regain physical fitness, but he wants to make the tournament.
As he indicated, Roberto Martínez will wait for him until the end. Belgium have until the 12th June to send their squad list and they will only be allowed to change it if there is a serious injury 24 hours before the first match.