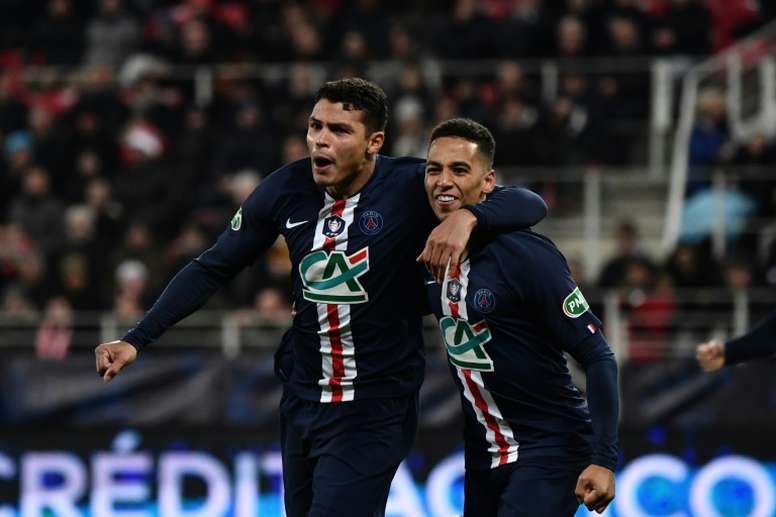 AC Milan want to get back Thiago Silva
Thiago Silva's agent, Paulo Tonietto, opened Pandora's Box this Wednesday by saying that he is willing to listen to offer because of a lack of a new deal at PSG. This Thursday, it was revealed that AC Milan are after the Brazilian whose contract expires on 30th June.
That is what 'CalcioMercato' says. They have highlighted the growing interest in the 'Rossoneri' to get the Brazilian back at AC Milan. The defender played for them between 2009 and 2012 before signing for PSG.
Thiago Silva is perfect for Milan. Despite him being 35 and the average age of the side is 25, that is no obstacle for the Brazilian. Milan have always let senior players play for them.
AC Milan are working to get the player at the end of the season. The club are working to get the signing of a footballer who still feels strong enough to play in elite football.
Thiago Silva's priority is to keep on wearing the French club's shirt, although he is clear that, if he does not get a new contract soon, he will listen to offers. This season, he has played 27 matches, 25 of them as a starter and he has scored one goal.