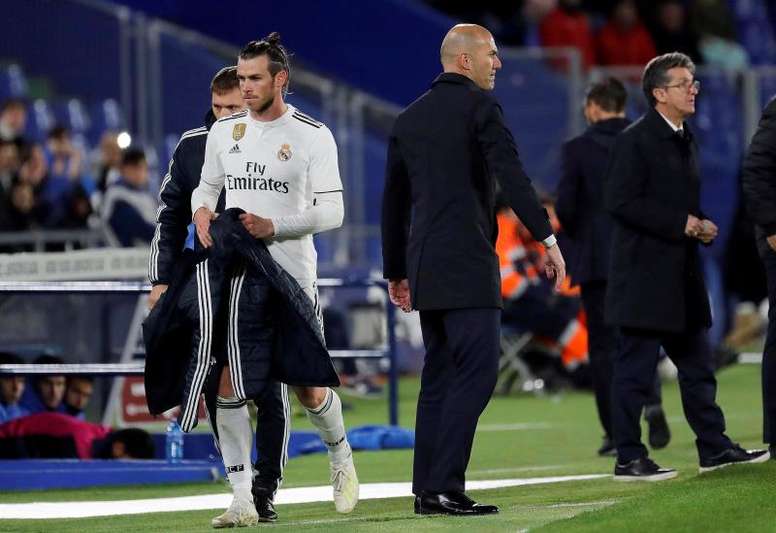 Zidane on Bale: 'I make decisions when something doesn't fit'
"We want to but we can't and you can see it on the pitch. We don't talk about the physicalities, because we work well during the week and when the match comes around there are circumstances that mentally make it difficult. Football is motivation and it has been difficult right until the end," he said at a press conference.
"The best thing that can happen to us is that it's over and we're thinking about next year because this is going to change for sure. After bad comes good. Nobody can change what the players did in five years. It has been a bad season that must be accepted, we have no excuses and apologize for many games. We have taken the responsibility to at least give our all but it has been complicated from the beginning of the season to the end with me," he added.
Zidane assumed his share of responsibility for a bad season and justified his team's poor image by not having anything at stake in months.
"We know what has happened this year and we have to accept when things go wrong. I'm responsible. We've had 11 games and we won five. I don't think that a season that starts badly, then without playing anything you will play well. If you have nothing at stake is very difficult to motivate, that is the reality. Before the game I really think we're going to play a good game and in the end we don't do it," he said.
The French coach's message to the Madrid fans is already one of focus ahead of next year. "We want to get our fans excited again. It is not the first time that Real Madrid, in its history, has had a bad year, but after the bad comes good. We don't have to forget about this season, we have to keep it in mind to prepare the next one".
He refused to admit that despite the farewell gestures of Keylor Navas towards the fans and the affection that the Costa Rican received, was a farewell to Real Madrid.
"I don't know what's going to happen. Keylor played well today, people were happy and that's it. I see it just like that and I don't look any further. Next year we'll see when we come back," he said.
About Gareth Bale, he said: "I don't know what is going to happen. I've counted on others. That's the situation. Others have come in. The answer is that others have entered. Nothing more. I haven't let him play today, it's true, but we don't know what's going to happen.
"I'm the one who's here every day and I make decisions and when there's something I don't like or don't agree with... He has achieved many things here, but we don't live from the past. It's the present and that's what I base my decisions on," he added.