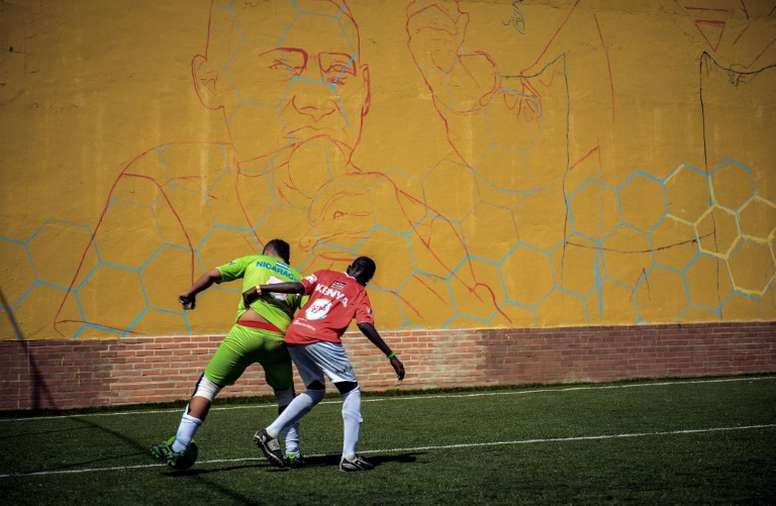 'Worst team in the world' starts winning, causing an angry reaction from the club's fans
Ibis Sport, who are based in Recife in north-east Brazil had previously not won a match in two years but are currently looking for their fourth consecutive victory ahead of their game against Centro Limoeirense on Sunday.
Normally, a Cinderella story such as this one would delight fans, but not on this occasion.
Ibis, who play in the lowest division of the Pernambuco state championship, were oficially named the "worst team in the world" by the Guniess Book of Records after going three years and 11 months without a win between 1980 and 1984 and many fans are proud of that feat.
Former midfielder Mauro Shampoo, who uses the fact that he scored one goal in ten years as a boast, says that "If we keep winning, we are going to lose our brand."
Nilsinho Filho, who is leading one of the protests said: "This is destroying our history." Whilst other fans have voiced their objections to the club's success on social media with messages on Twitter including the following: "This is a worrying situation in the long term. To stop being an icon and to be just another winning team. It's the coach's fault."
Nevertheless, club president Ozir Junior refused to be swayed by the complaints though, saying that the club's ambition is to get to the first division of the state championship.
"We are not the worst team in the world – that was a thing of the 1980s. We're not even the worst team in Pernambuco," he said. "The first division is our dream, but it's going to be a lot of work."