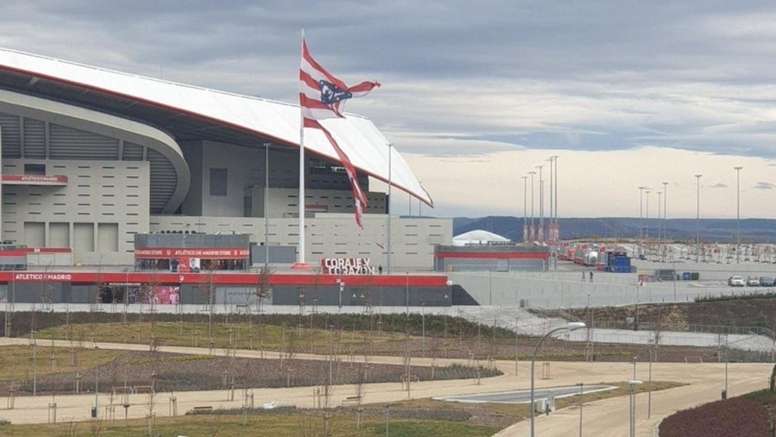 Wind destroys Atlético flag: Metaphor of what is happening to the team?
Inclement weather doesn't understand symbols. Tell that to an Atletico Madrid fan, who this Sunday saw one of their great icons destroyed by the wind.
The big flag that is outside the Wanda and that is seen from several points in the city, almost broke in half because of the wind. An anecdote of which obviously no one is to blame, but which did not sit well with Atlético fans.
Perhaps because it can almost be considered very defining of what is happening to Simeone's team this season. They haven't even started to compete with the big teams, and against Eibar in Ipurua, they picked up another unexpected defeat that leaves them far away from the title fight.
Until it is fixed, something that isn't easy or fast due to its big dimensions, it will be one of the most commented photos. The videos of its bad state, of course, have already gone viral.
January 19, 2020