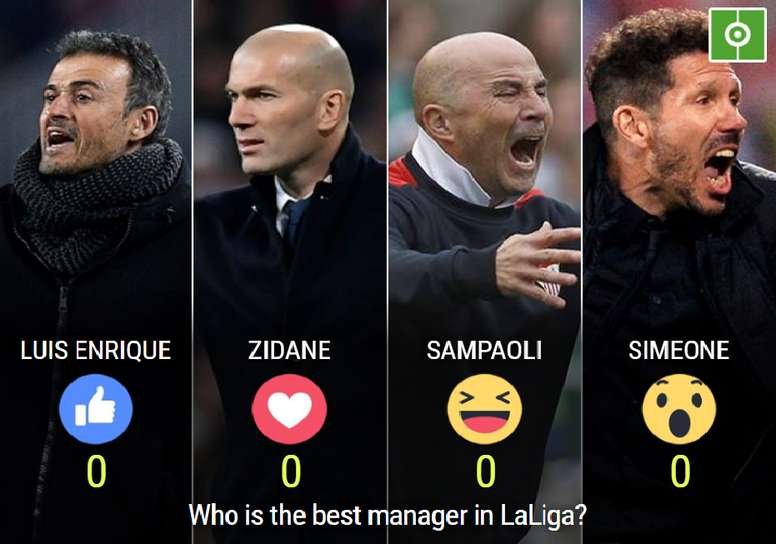 Who is the best manager in LaLiga?
Luis Enrique will not continue at the head of Barcelona's coaching staff next season, but Barcelona have won up to 8 trophies with him. Two League titles, one Champions League, two Spanish Cups, one Spanish 'Supercopa', a UEFA Supercup and a FIFA Club World Cup.
Zidane's arrival at the Bernabeu, gave Madrid their hope and excitement back. A Champions League, a UEFA Supercup and a FIFA Club World Cup are the trophies he has won in just over a year at the club.
Sampaoli has also not been at Sevilla for long, but he has manged to get his ideas through, and create a successful and competitive team. As of now, Sevilla is third in the race for the title, competing with Barcelona and Real Madrid, but they were knocked out of the Champìons League by Leicester.
Simeone is a symbol at Atletico. He gave the club back their greatness and made them believe again by achieving the Spanish League, Cup and the UEFA Europa League.
The four of them are leaders of four great clubs, but you have to pick one... Who is the best for you?