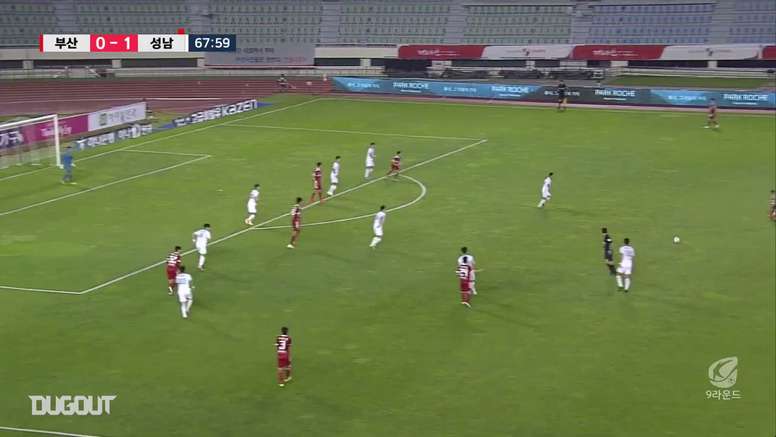 VIDEO: Rômulo stuns Seongnam with long range stunner
Matchday nine of the K-League continued on Saturday with Busan hosting Seongnam at the Busan Gudeok Stadium.
Seongnam took the lead in the ninth minute through a Park Joon-Gang own goal. Then Choi Ji-Mook was given a second yellow card just before half-time. Romulo drew Busan level 19 minutes from time and then Seongnam got a second red card six minutes from time. Lee Chang-Yong was given a straight red.
Busan are in 11th on 8 points while Seongnam are in 8th on 9 points. Busan go to Gangwon next Saturday while Seongnam host Pohang the day after.