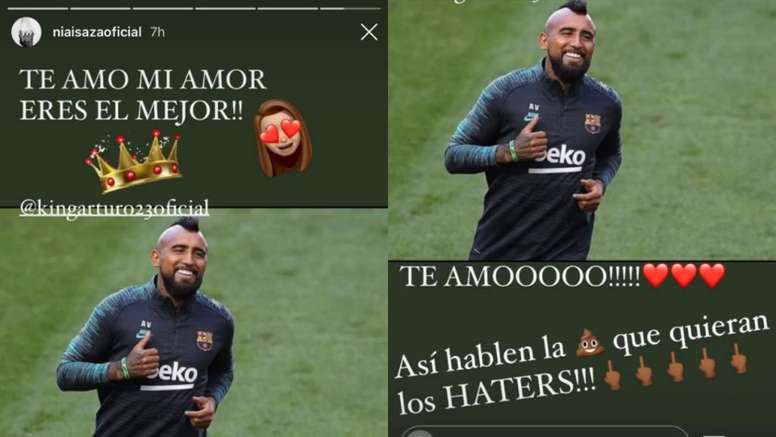 Vidal's girlfriend slams critics and defends player
After the thrashing versus Bayern Munich, was one of those to be most criticised on social media was Arturo Vidal. The Chilean was criticised after saying that Bayern were playing against "the best team in the world." His girlfriend was not happy.
Sonia Isaza wrote a story on her Instagram to cheer him up and criticise those who laughed at him. "I love you, my love. You're the best irregardless of the c**p the haters say," he said.
Vidal shared that story. Despite his pre-match comments, the Chilean midfielder was very quiet for the whole game. He played the full 90 minutes.