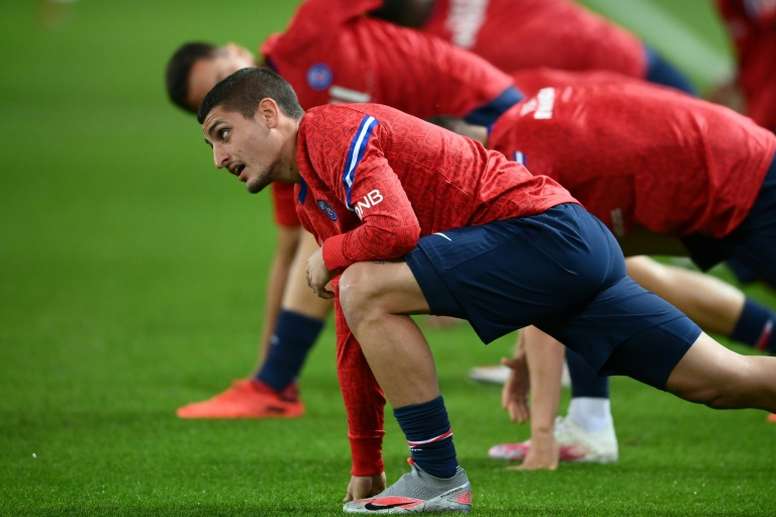 Verratti doesn't want to face off against Pogba in PSG's "final"
Thomas Tuchel's team must beat Manchester United to avoid being seen in the Europa League and Marco Verratti wanted to emphasise this at a press conference.
"It is a final and everyone is looking forward to playing this game. We will be playing in a great stadium, against a great team and against great players," said the Italian, who spoke of the pressure PSG is under in the run-up to this match.
"There is always pressure on a big club like PSG. All matches are important. We've already lost two during this group stage and we mustn't lose a third. We have to be confident and give our all on the pitch," he explained.
The injuries and the cases of coronavirus have weighed down the Parisian team, but Verrati does not want that as a reason: "We do not want to look for excuses, we have to win. We're playing against a great team and we have to go for the win. For that we need to be perfect both individually and collectively".
Finally, he spoke of United: "It is a team that has a lot of speed, the players are very physical and fast. Rashford has shown a lot over the years. It is a very good team. I love Paul Pogba very much, I hope he is not a starter, because he has a great personality, he likes to play this kind of games. The rest, with Rashford, Martial or Bruno Fernandes... They are very strong.