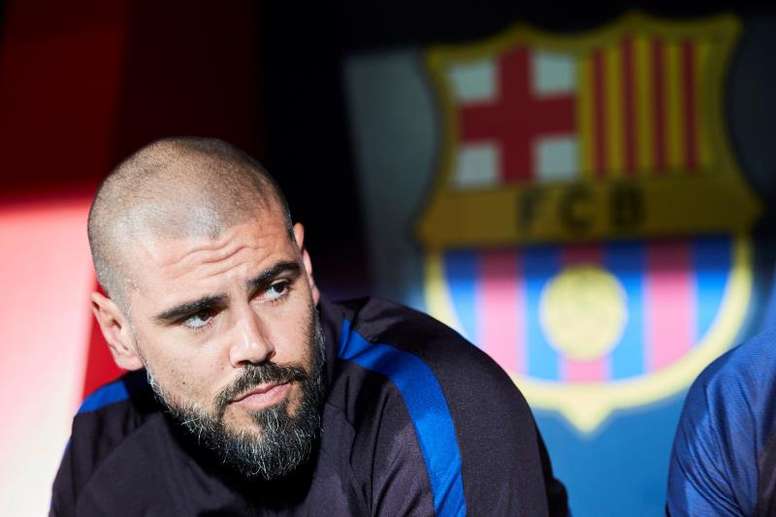 "Valdes treated me like sh*t"
Víctor Valdés' management of Horta is leaving much to be desired. After the words of David Lopez, a victim of the former Barcelona goalkeeper's reshuffling, Sergi Moreno was the latest to speak out.
The former Horta striker gave a statement to Barcelona Television (BTV) to explain how Valdés, like the rest of his teammates, fired him without explanation a few months after signing him.
Unilaterally and without warning, a few months after the start of the season, David and Sergi, along with Coro, found themselves on the street. Now, he has decided to speak out about the nightmare he went through with the former goalkeeper.
"The one who has lost his form and has done things badly is not Horta, but Víctor Valdés. He has treated me like a piece of sh*t. We were doing physical training in the gym, he came up to me, Adri and Coro and told us that he didn't count on us anymore, that in football terms I wasn't what we expected," said Sergi Moreno.
And he added: "He thinks he is playing FIFA, as if we players were pawns. There is a lot of tension in the dressing room, people are not playing like they can. It's a pity because there is a team to fight for everything, but you can't stand it".
"With this man I never knew what I was playing at. One day I was a pawn, another day a bishop and another day I was going to the stands," said the former player of Horta, a team that plays in the Third Division.